When you put your mind to something and seek the right guidance -
ANYTHING IS POSSIBLE!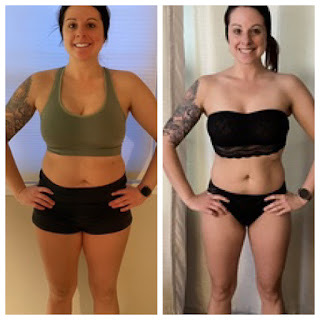 Here is what she did:
She created a simple structure around food and meal planning

She discovered which foods to prioritize as staples.

She is now pain free in her neck 

She is now more active and energized

She also lost 20 pounds total

2 inches lost in her arms

3.5 inches in her back

7 inches lost in her waist

8 inches in her hips

6 inches lost in her thighs
Brittani is a mom of three kids and was able to make this investment of time, energy, and personal growth throughout our work together! 
Here is what she did: She created more energy to do things for herself. She started fitting in her clothes better. She went from being sick once per month to not being sick at all. She improved her strength and endurance. She cleared up her skin tone, texture, and redness. She went from digestive problems to smooth digestion. She lost 17 pounds and  over 4 inches in her waist!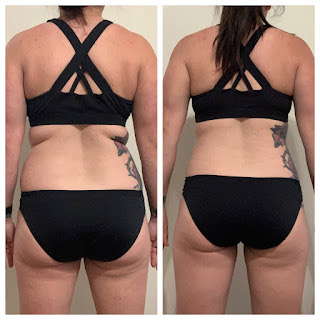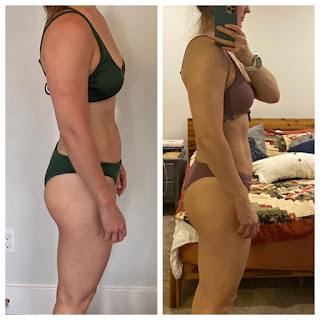 After six months of working together, Sarah:
Established a morning meditation personal care routine to set your day.

Started saying grace before meals to help you become a more mindful consumer.

Completed 245 workouts in True Coach

Has a proven meal prep system!

Learned some new exercises

Learned how to carb cycle 

Gained some serious strength
These are the results of Rebecca in only 90 days!
This is the power of changing your food quality, proper hydration, consistent movement, and changing your thoughts!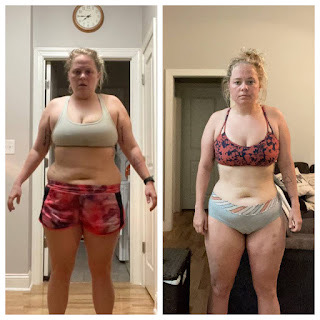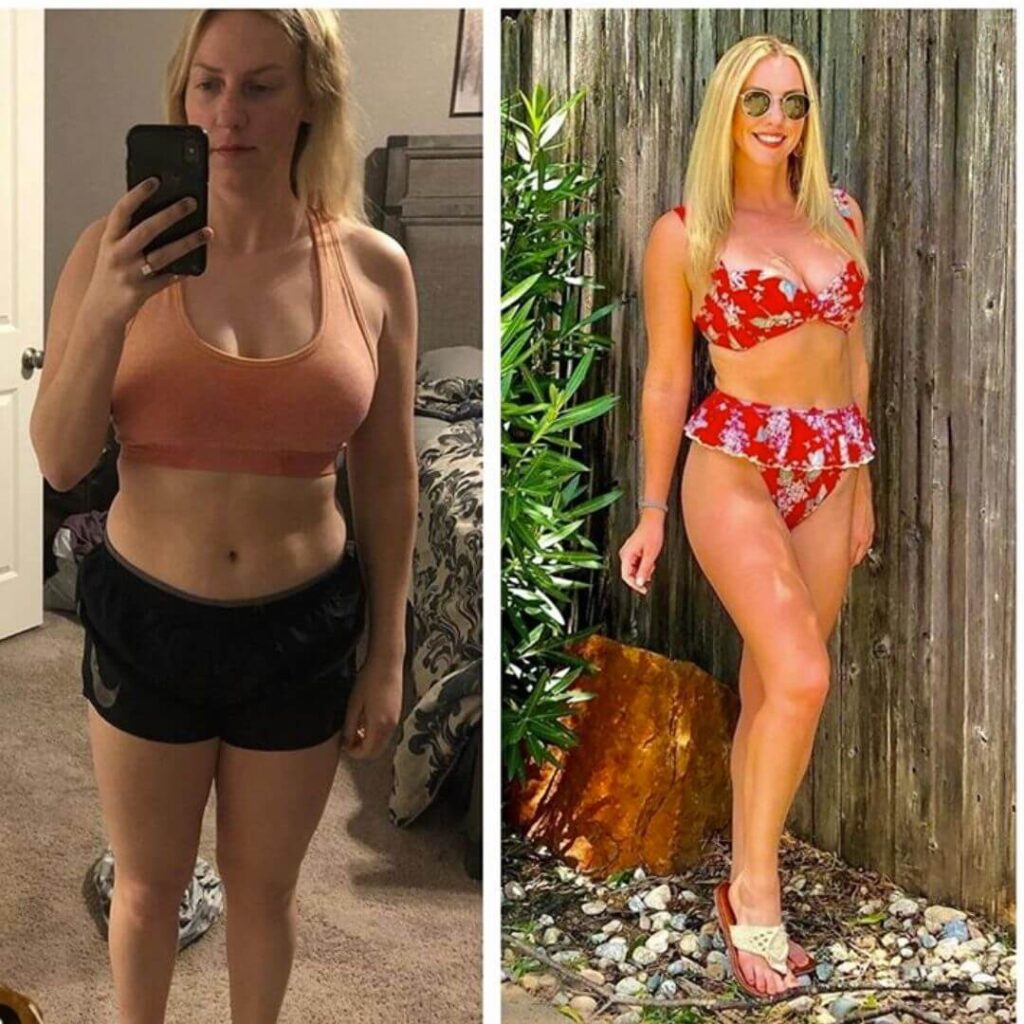 "I would recommend Krista as a nutritionist and trainer for two reasons. One, each program is tailored to the individual, meaning that every program is different depending on what your goals are. If you aren't sure what your goals are she asks questions to help you figure it out and create a clear vision. Two, she helps you focus on one thing at a time. That way you don't feel bogged down with too much at once. The type of person who would benefit from this program is someone who is not looking for a quick fix, but rather, long term sustainable goals built on realistic expectations of yourself. Someone who can digest the information received and capitalize on that to create better habits for both short- and long-term gains, or loss!"
Here is what he did:
• Lost 30 freaking pounds!!!
• Lost 8.5 inches off his waistline
• Decreased your body fat by 10% in just 90 days
• Learned how to prioritize the right foods for his goals
• Started listening to his appetite and body more
• Discovered his unique nutrient deficiencies.
• Started prioritizing himself first
• Became a better leader at work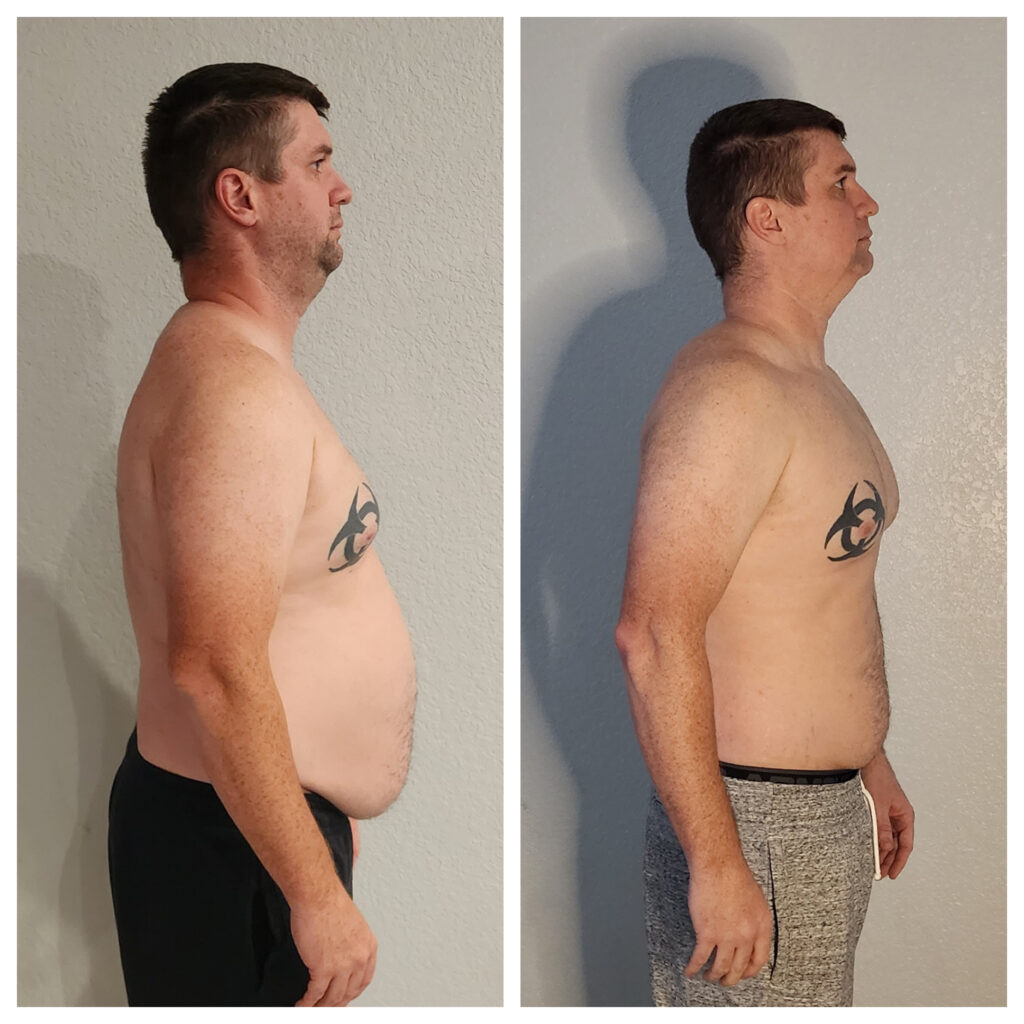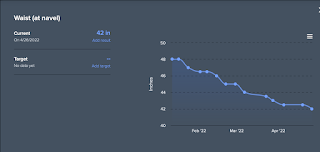 Here is what he did:
He lost 16 pounds

He lost 6 inches off of your waist

He lost 2 inches off of one arm, so 4 total

He lost 4.5 inches off of your hips

He lost 3 inches off of one leg, so 6 inches total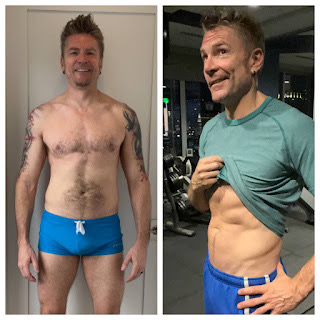 Here is what he did:
He lost almost 3.5% 

body fat

He discovered his food sensitivities

He put on some serious muscle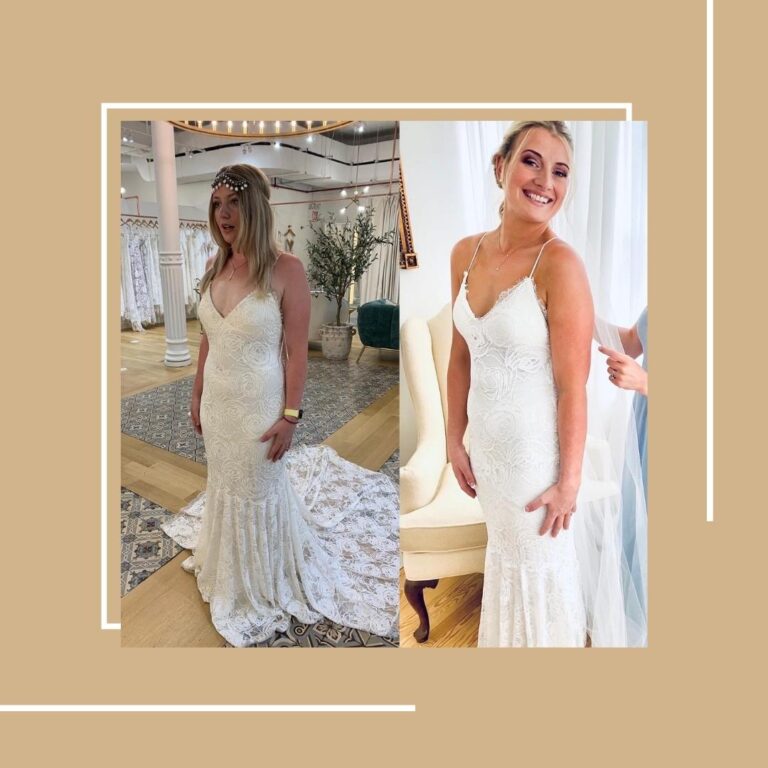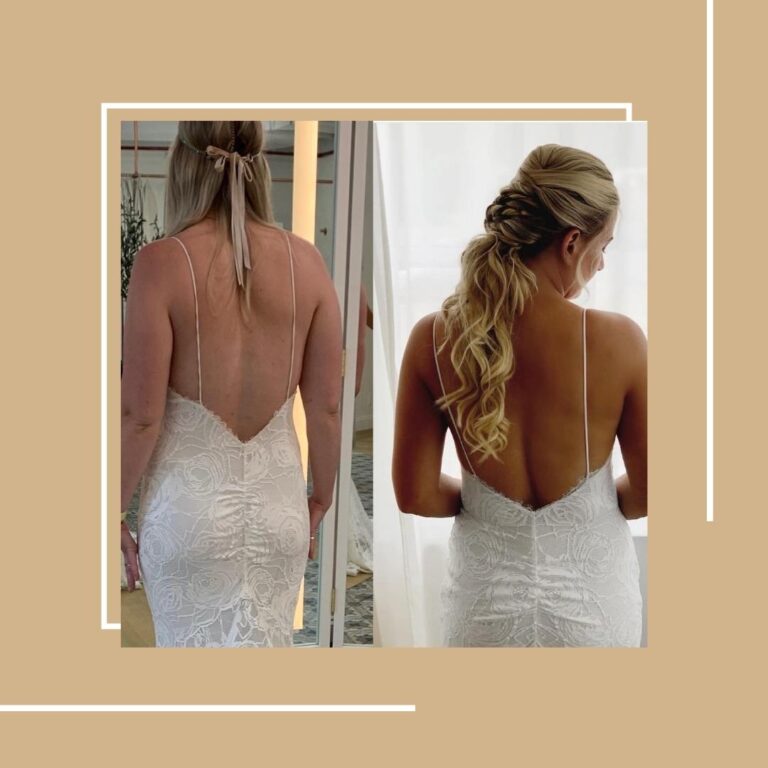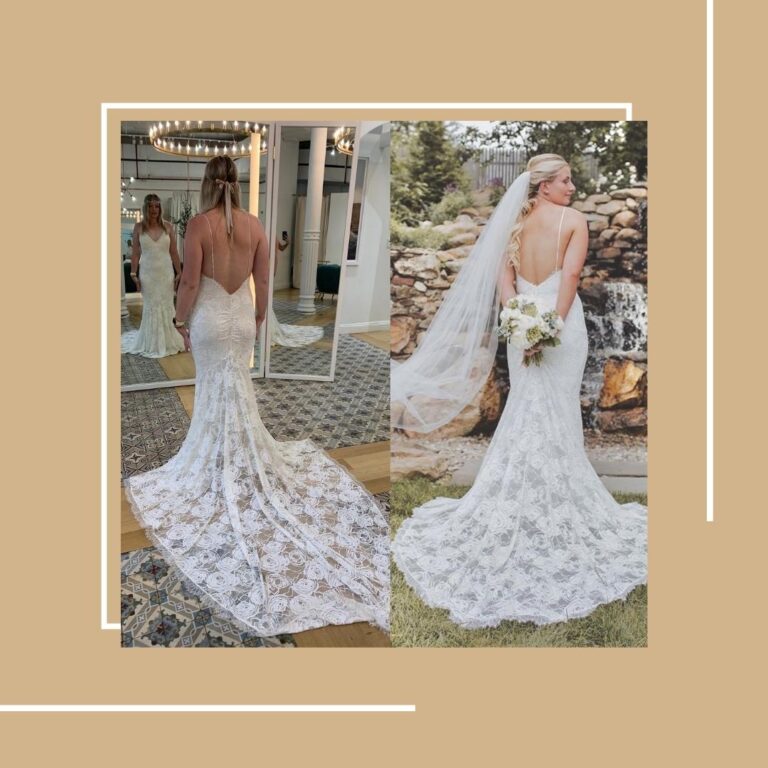 "Before working with Krista I was eating clean foods, working out 5x a week and my improvement plateaued. I was working hard to feel confident and good on my wedding day but was overwhelmed with frustration as the scale wouldn't budge. Today, I can proudly tell you that I felt so confident in my skin on my big day, because I put in the work consistently training and following my portions.
I may be done working with Krista but I have tools in my Arsenal thanks to her program that I will use forever. The minute we came back from the mini moon I was back to planning my meals and workouts for the week. I would recommend Krista to anyone struggling to achieve their goals. Her system allows you to learn in pieces that make it easy when it's time to walk away.
I am in the best shape of my life and feel fully prepared to keep moving forward. Krista is worth every penny for those who are fully committed."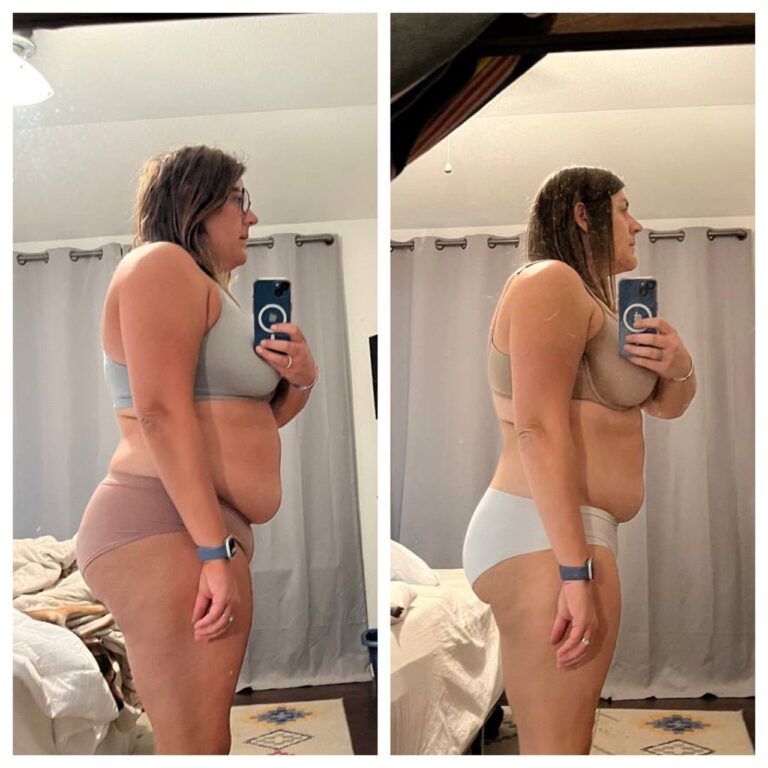 She learned which foods to prioritize for her body and goals! 
She learned how to honor your appetite. 
She learned tools and strategies for slowing down while eating. 
She ran a 5K!! 
She learned all about food quality and made some upgrades to your pantry 
She lost 32.6 pounds of total body weight 
She lost 19.5 total inches off of your body we measured 
"I gained a clear picture of what routine makes me feel the most accomplished and happy – waking up early, working out and moving more, eating veggies, not worrying about counting calories, drinking smoothies, cutting back on social media, reading more books, and going to sleep early."
Here is what he did in four months!!!
He lost 29 pounds!!!!! 
Weight 328 👉🏼 298.7 = 29#
He lost 18 inches off of his body!!!!!
Neck 17 👉🏼 16.5 = .5″ change
Bicep 16.5 👉🏼 15 = 1.5″ change
Waist 58.5 👉🏼 53.5 = 5″ change
Hips 48.5 👉🏼 45 = 3.5″ change
Thigh 29.5 👉🏼 26.5 = 3″ change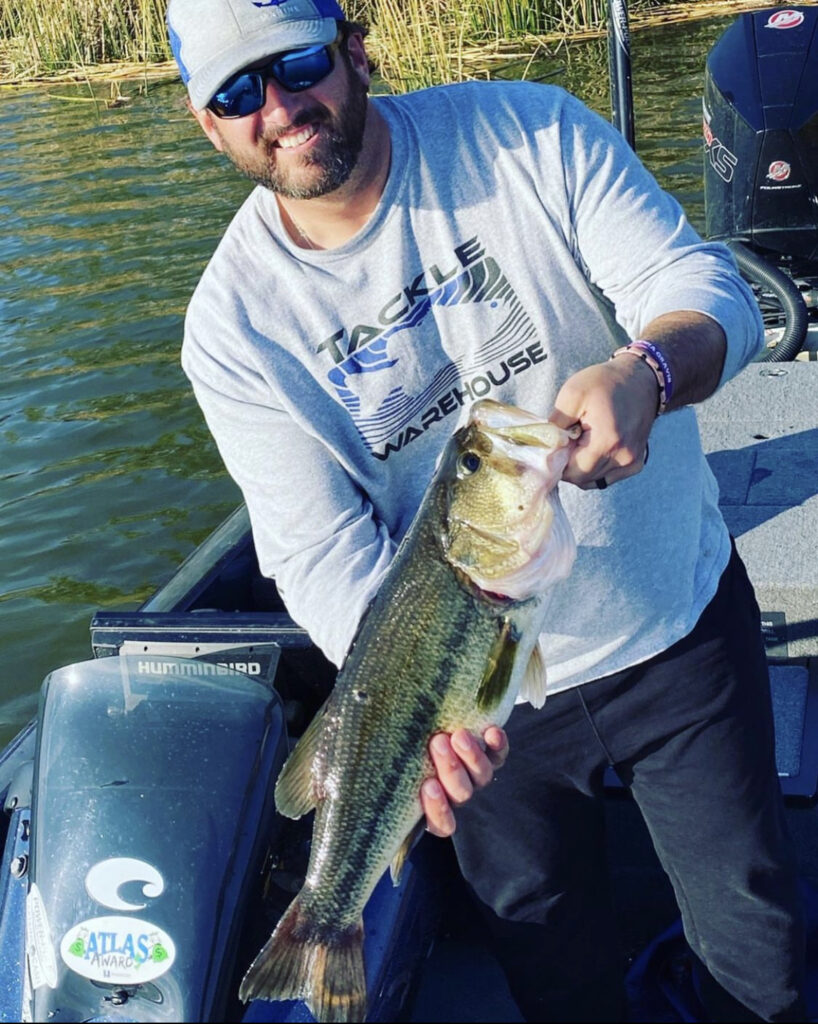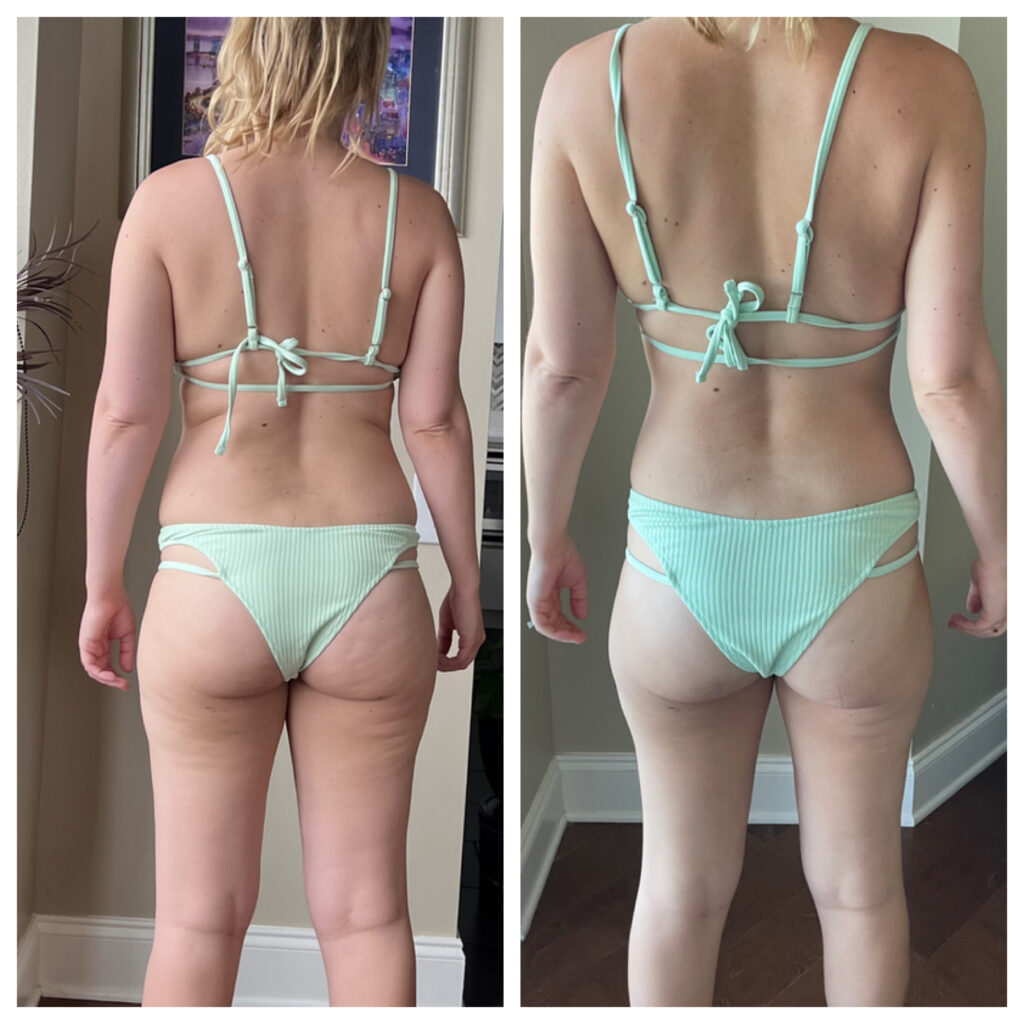 Kelcie hired me again after having her first baby! In 90 days she:
Lost 15.5#
Lost 4.5 inches in her waist

Lost 4.5 inches in her hips

Lost 4 inches in her thigh
"Working with Krista was simple and enjoyable.  She asks good questions and keeps you engaged and accountable in the process of reaching your goals.  To reach your long-term goal, she helps you establish smaller goals from week to week. Her coaching approach gives you the power to learn and make your own choices and be in control of your journey.  New habits were practical and effective.  Over time, it was easy to see how big a difference it makes just doing the small things every day.  
My goal was to decrease weight and body fat percentage and maintain strength over 12 weeks. I surpassed bodyweight goal in just 4 weeks. I learned to portion size my food for my body type and fitness goals.  I didn't have to count a single calorie or track any macros. Nutrition coaching was my favorite part.  It was new to me and I loved the challenge.  I gained a new appreciation for my body and what it's capable of. I also have new confidence in my ability to establish new habits and the discipline to follow through. I know now that I can achieve any results that I choose to.
I would highly recommend Krista to anybody. Whether you're a beginner or just need some small adjustments, she can help find realistic and sustainable ways to reach your goal."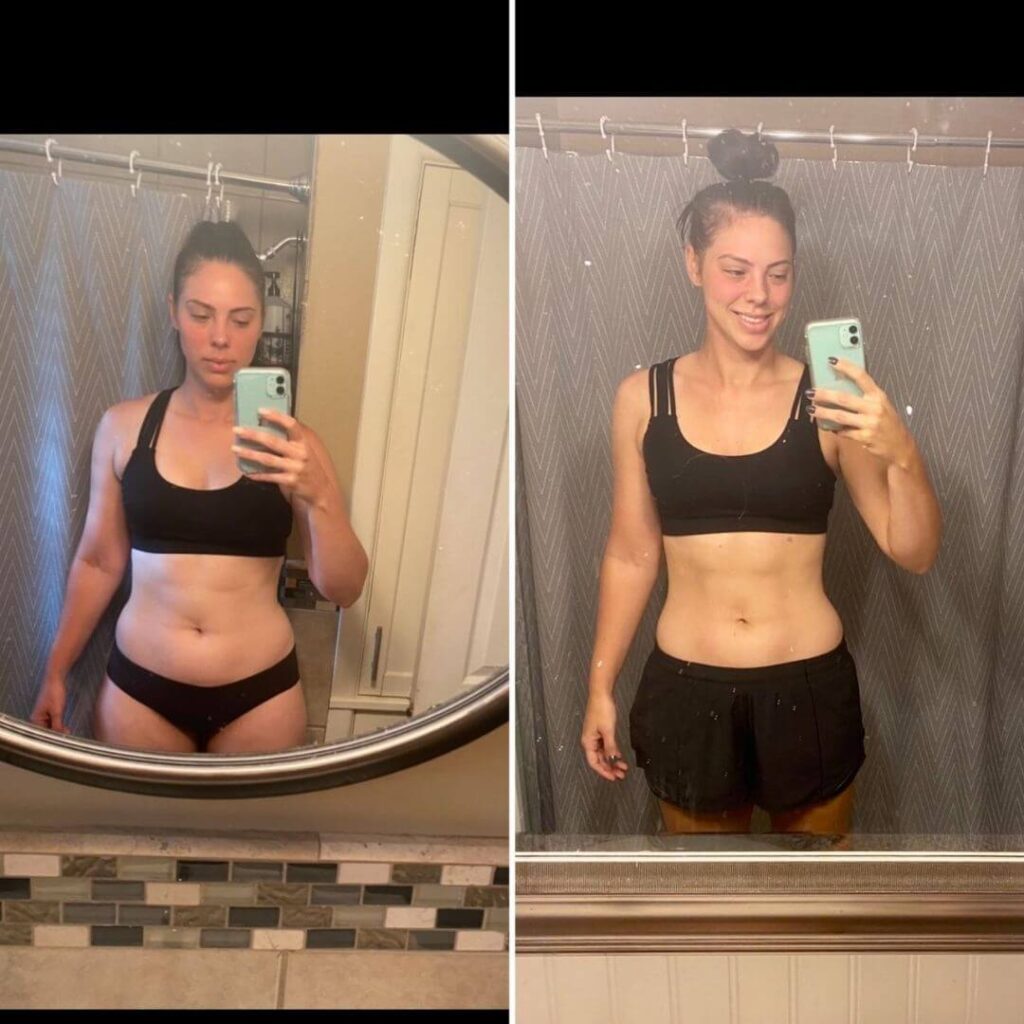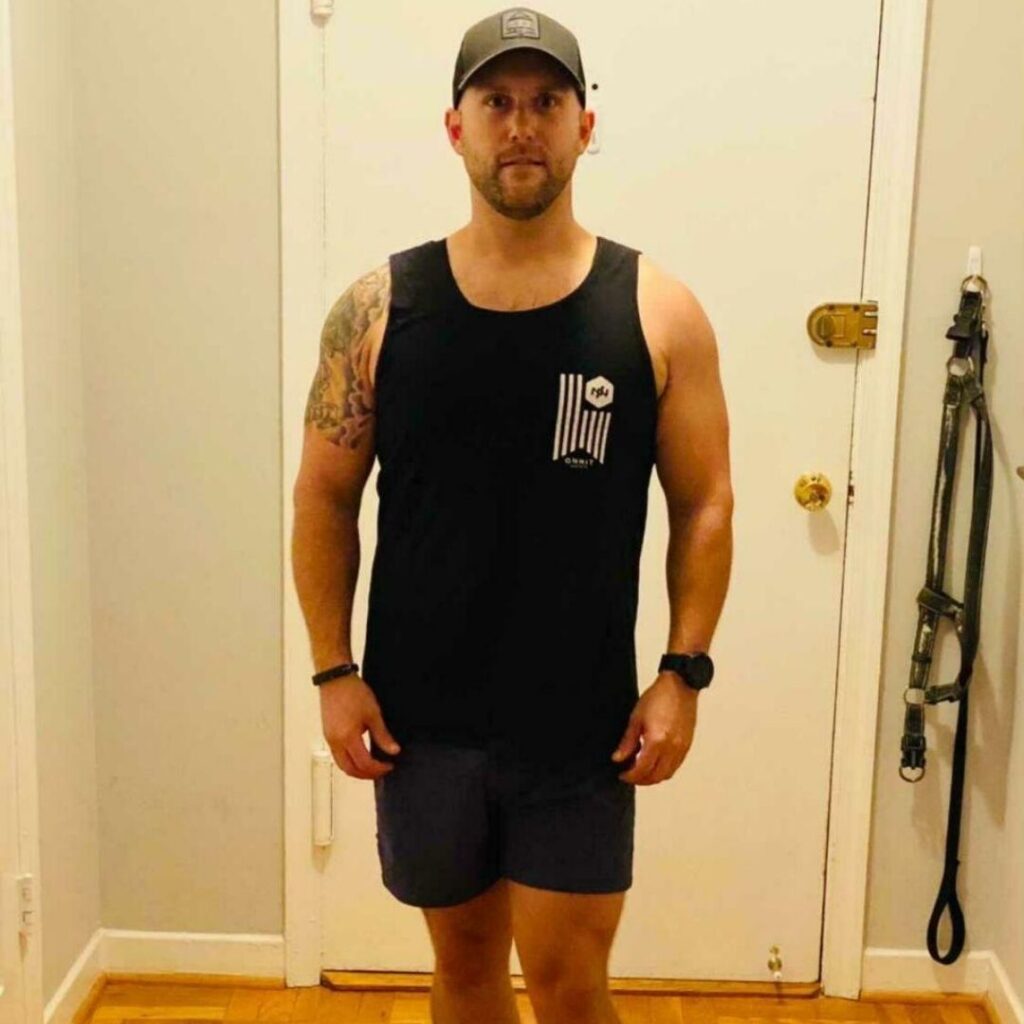 "I've been following your content for a while now, but due to the pandemic and quarantine, I put on some weight and was struggling with some unhealthy habits. During our initial consultation, your positivity and energy really stood out and put me at ease. You genuinely wanted to see me succeed and that's exactly what happened. Over the 90 days, I was able to break bad habits I had struggled with my whole life and developed good long-lasting positive habits, giving me more confidence in myself and an overall more positive attitude towards life.
The biggest thing I gained was the confidence to not succumb to my old unhealthy habits, but to acknowledge them, and use the tools and tips you provided me with to make a healthier decision.
I tell everyone I can about working with Krista! There are a lot of people struggling with unhealthy habits, which have only been magnified due to COVID-19. If you want accountability to get back on track, or feel like you are a slave to your unhealthy habits, you should work with Krista!"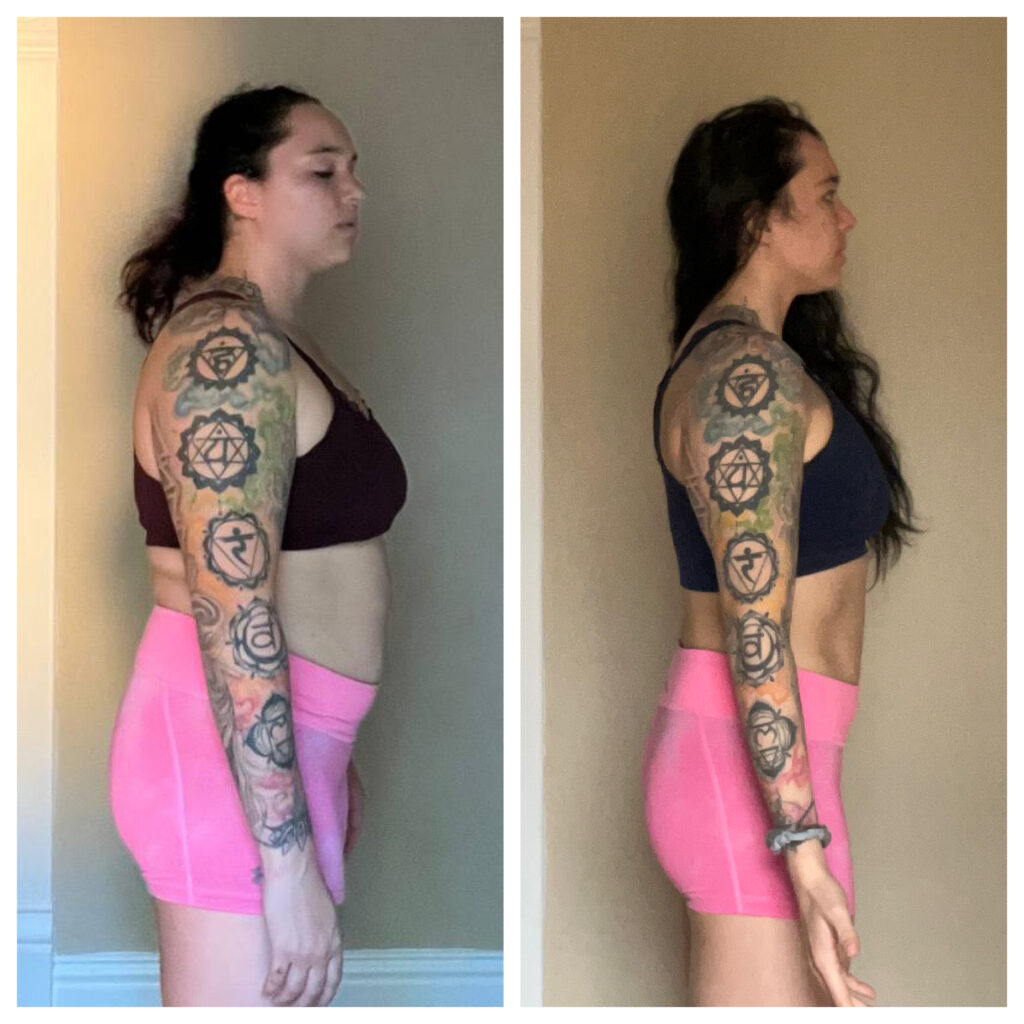 I have always made taking care of myself somewhat of a priority and before I met Krista I thought I was doing it right. Still I had digestive issues, I lacked energy, I couldn't stop myself from eating the foods I craved, and my body looked bigger and different than what I felt like on the inside. I finally admitted to myself that I wanted and needed to feel better to sustain a happy life. AND now my entire life has switched around from being a client of Krista's. She has taught me how to take care of myself via food, wellness, and visualizations. I now know with confidence how to eat right for MY body and life. I am so full of energy! Thank you Krista. She is such a great listener and truly customizes her sessions and plans for her clients.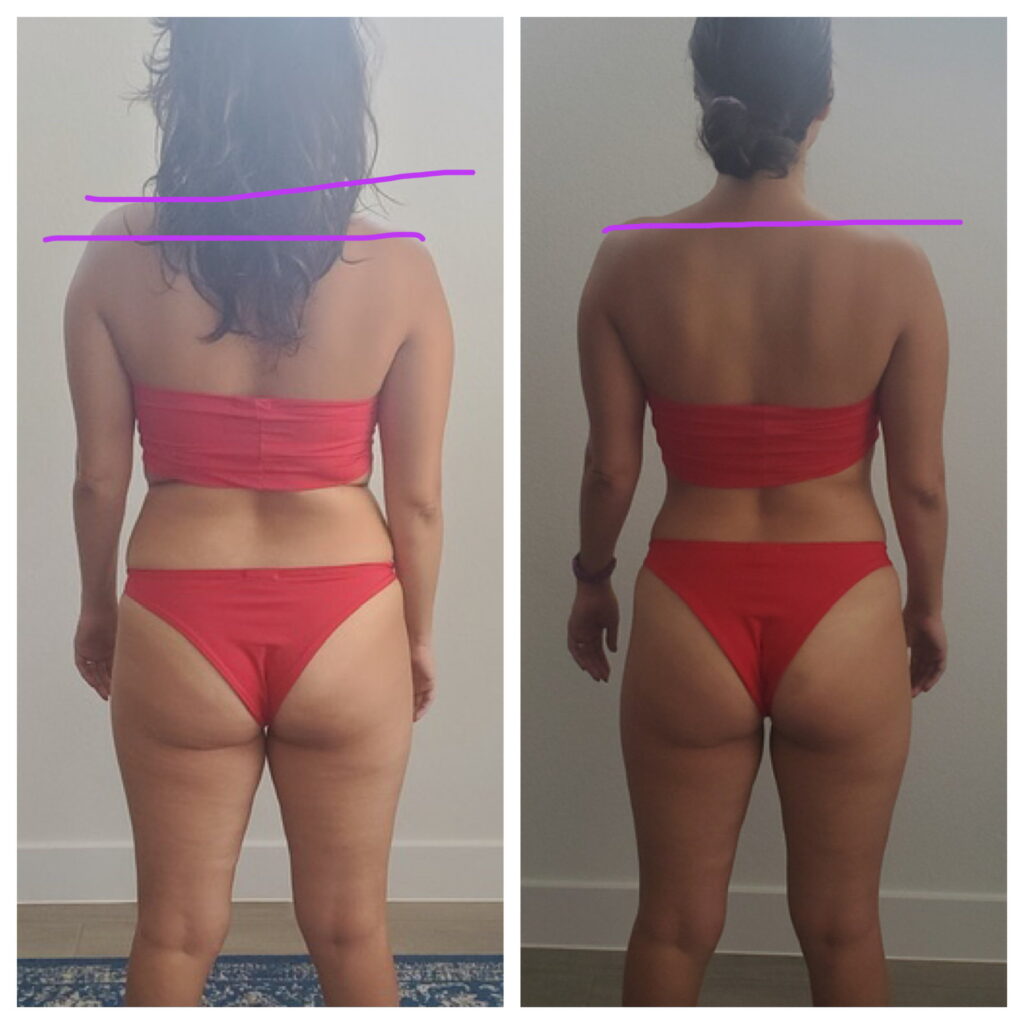 When I started working with Krista, I was at a pretty low point in my life. I had just left a career that left me drained and caused me to neglect my health for a long time. I was about 30 lbs. heavier than my typical weight and my depression was at an all time high. 
Now I feel rejuvenated, having spent the last 6 months or so prioritizing my health above all else. I feel confident in my body again and have a renewed sense of strength and love for myself. I am down 15 lbs and 2 sizes, fitting into my old clothes again, and appreciating the muscles that are forming. 
I would absolutely recommend Krista as a nutritionist and health coach to anyone else! I think the type of person who would benefit from Krista's coaching is someone who wants to make lifelong changes and a lasting commitment to their health. Someone who wants to achieve sustainable and holistic wellness, as opposed to a get thin quick approach that will eventually backfire. 

Megan came to me looking to improve her relationship with her body and exercise. This is the first time she has started strength training consistently in her life! 
At the time, Megan was spending lots of time on the road commuting to teach school and yoga classes and spending time with her family. Despite a busy schedule, she could fit in two strength days per week. 
Let Megan be a testament to the power of strength training, even just two days per week!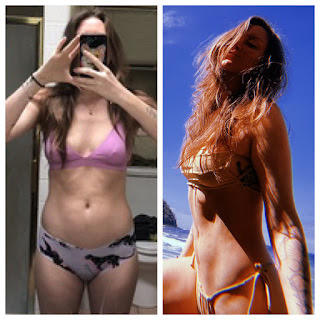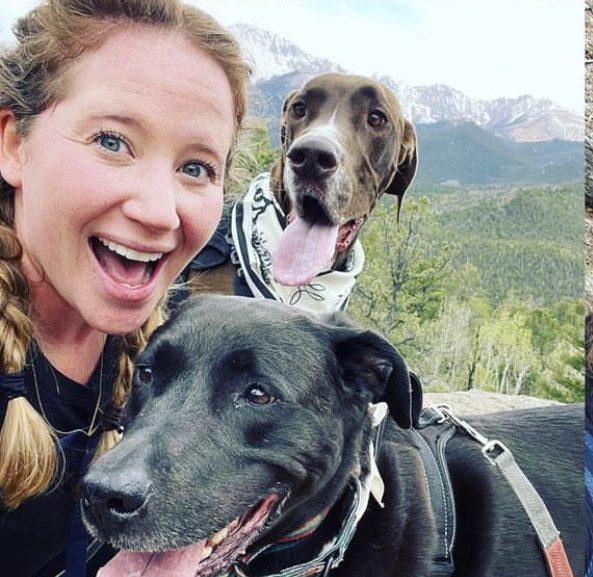 Anna came to me knowing she needed to change her diet. She had battled with RA for years and felt that she had inflammation in her body. She craved a healthier, more aligned life. We ran an MRT (mediator release test) to nail down the foods she is sensitive to. After 90 days of an elimination and reintroduction protocol, she dramatically reduced her RA symptoms, shaped her body, and lost 16 pounds. She has been consistently strength training ever since!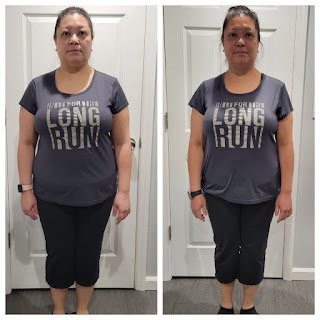 Here is what she did in 90 days: 30 mins a day of movement She learned my green light food system She started eating her last meal by sunset She learned how to meal prep We added in weight training Lastly, a bedtime routine She lost 29 pounds Entirely got off of her blood pressure medication!!!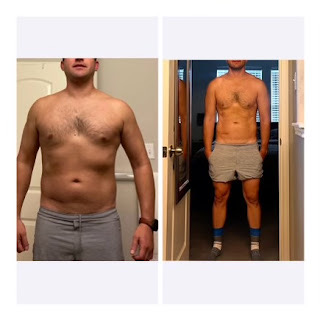 Dan came to me to change his habits and to set out to reach his goal weight of 175 from 189. Throughout our time together, I helped him personalize his dietary intake to his specific needs, learn the right amount of macronutrients to prioritize, and we focus on other eating behaviors! After two months, he no longer needed to take tums for acid reflux, his energy levels improved, and his mental clarity changed for the better! Dan was also able to reach his goal of 175 A year after working together, Dan sent me a photo and told me that since our training together, he has been able to maintain his goal weight and body composition!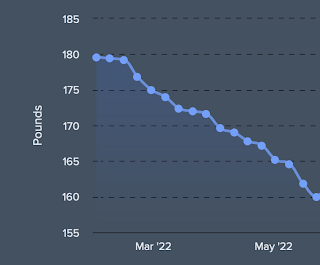 Stefanie H.
In four months, she has accomplished so much! 
– She gained control over her eating!
– She stayed consistent with her meal prep, eating, and fitness routine! 
– She lost 20 pounds
– She lost five inches off of her waist
– 4 inches lost off of her hips
– 3 inches off of each thigh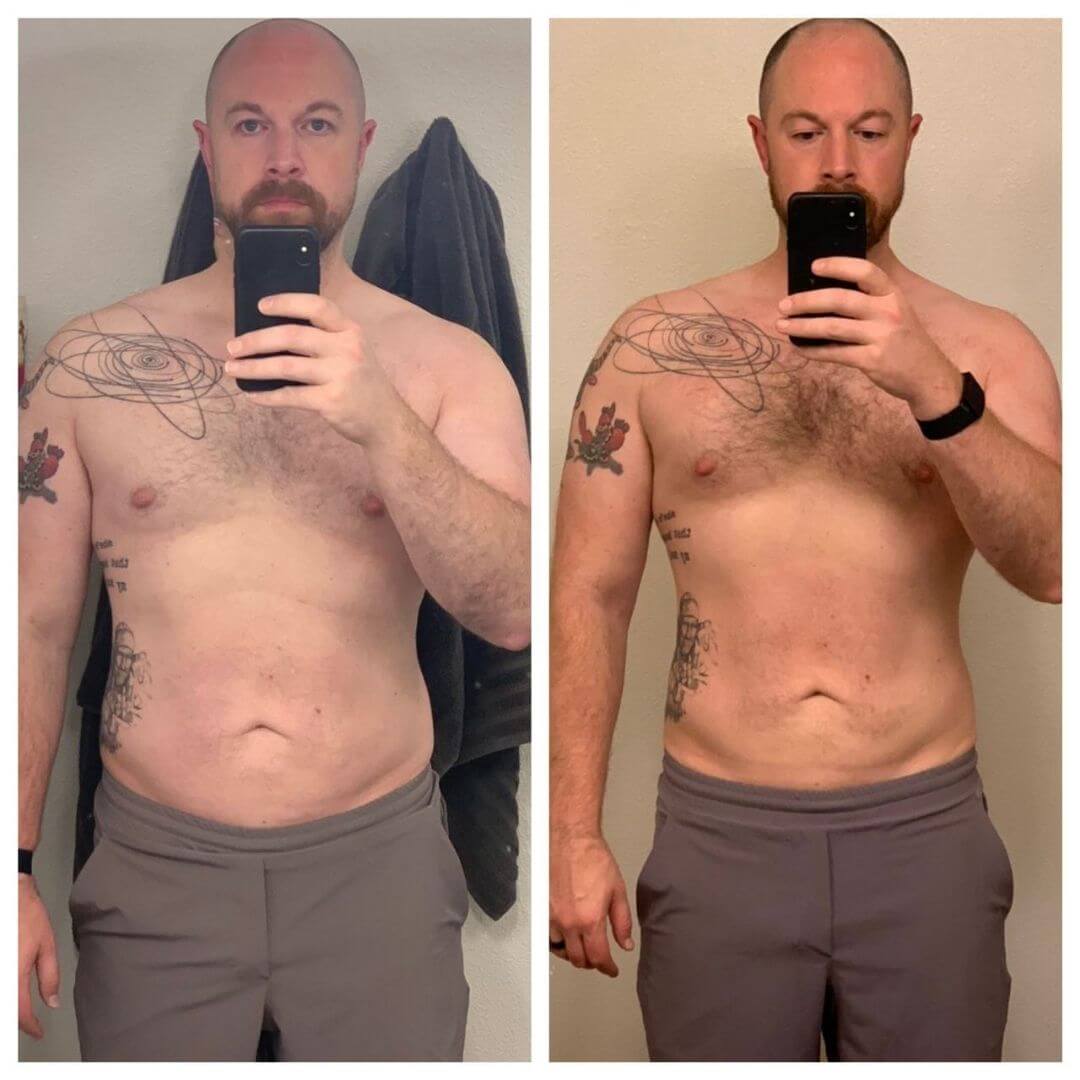 In 90 days with Krista: I learned which foods feel best for me, Optimized my digestion, Boosted productivity at work. Slowed down eating pace, Started sprinting consistently, Learned how to portion out meals for my goals Dropped significant body fat Found peace with food.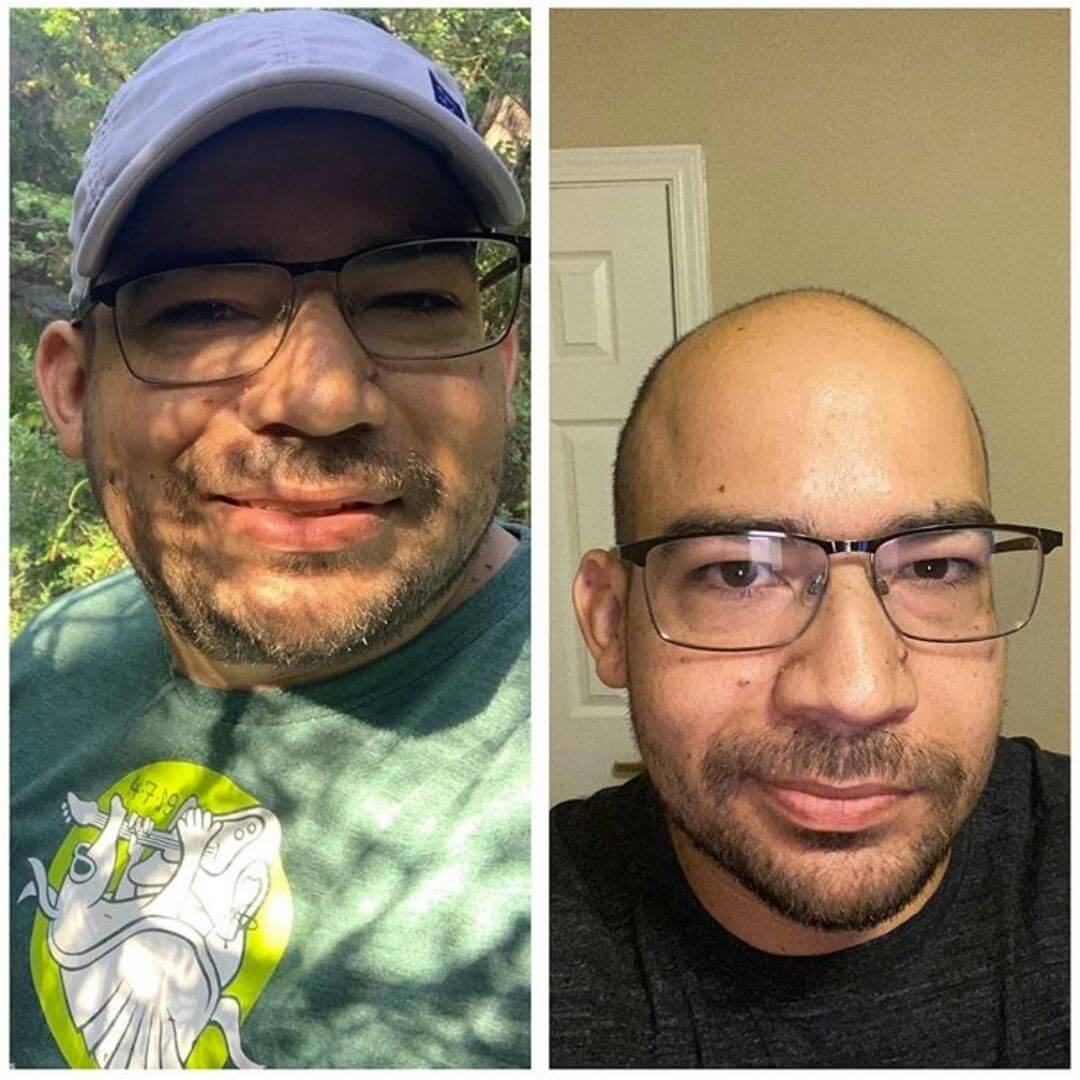 In 90 Days Krista helped me: Lose 34lbs, Run my first 10K, Learn portion sizes, Cut out fast food AND soda, Start lifting weights consistently, Lower my blood pressure, Improve all blood markers, Changed my life.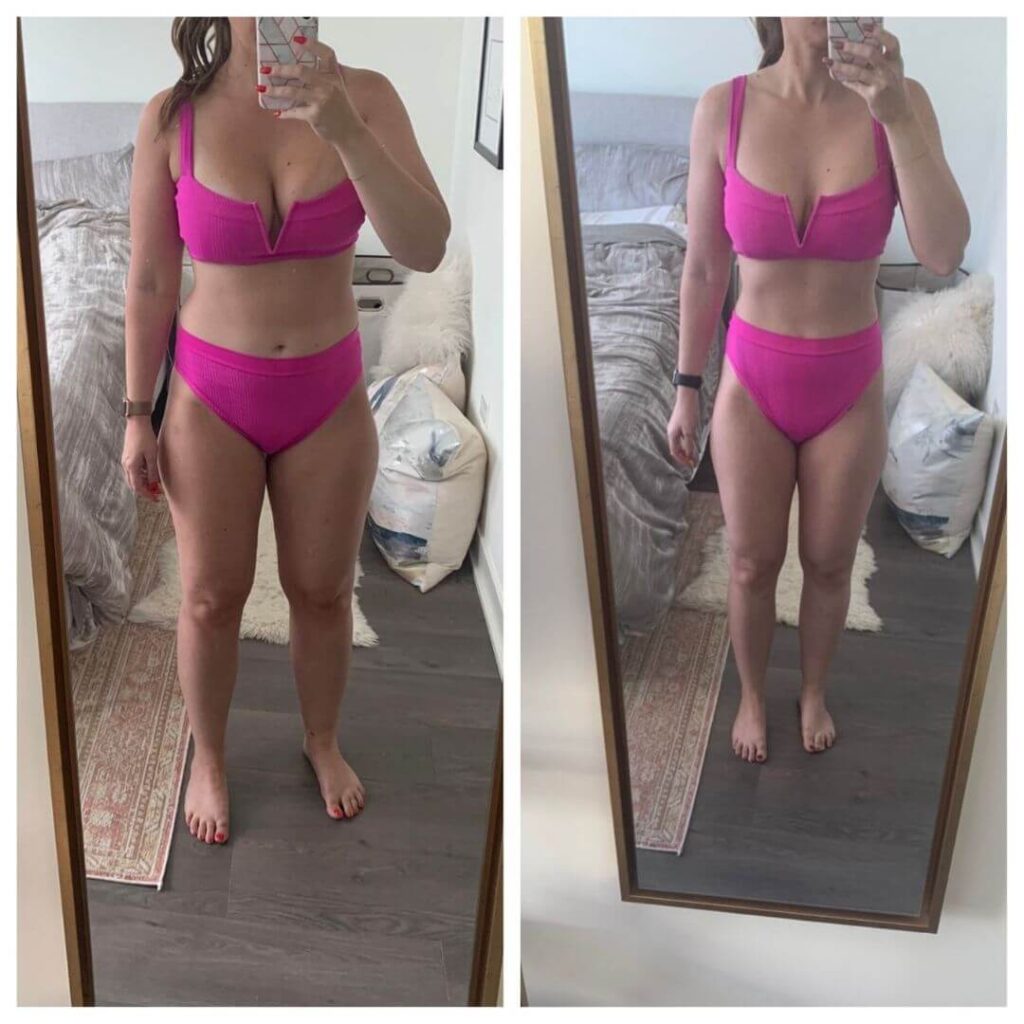 "Krista was exactly who I needed to help me get over the plateau I was experiencing with diet and exercise. Her expertise in fitness and nutrition, coupled with a genuine desire to understand my goals, gave me the tools I needed to make sustainable changes to my lifestyle. Those changes have gotten me closer to obtaining my goals than anything else I had been doing on my own (even though I had already been dieting and exercising). She really paid close attention to tailoring my workouts to target the areas of my body I was hoping to see improvement in. With her coaching, I was able to lose 10-12 pounds beyond a point that I had felt stuck at for the past couple of years.
Over 12 weeks of working with Krista, I gained a better understanding of how to portion out my food in a way where I don't feel overly restricted or deprived of the foods I love. I learned how to love the gym again and gained the confidence to push myself past the mental limits I had previously set. Overall, I am a stronger, healthier, and more confident version of myself from when Krista and I started working together. I am extremely grateful to have met her.
I would recommend Krista as a nutritionist to anyone who feels stuck in a rut with weight loss, struggles with accountability, and/or are looking for guidance for an overall healthier lifestyle. Her approach is to start out slow with one or two small changes and to progressively add in other changes over the course of the program. I believe anyone could benefit from having Krista as a coach if they follow her recommendations and commit to the process."
"Before working with Krista, I was working out every once in a while. I was eating anything that sounded good and not really thinking about how it would feel later.
After working with Krista, I am working out at least 3-4 times a week and I am excited to do it! I now think about how my meals will make me feel in the long run. I feel so good, inside and out.
I would 100% recommend Krista to anyone looking for guidance on nutrition and fitness. She is very encouraging and I never felt uncomfortable about the goals we decided to set. I learned lifelong habits that I wouldn't have pushed myself to reach without Krista's guidance."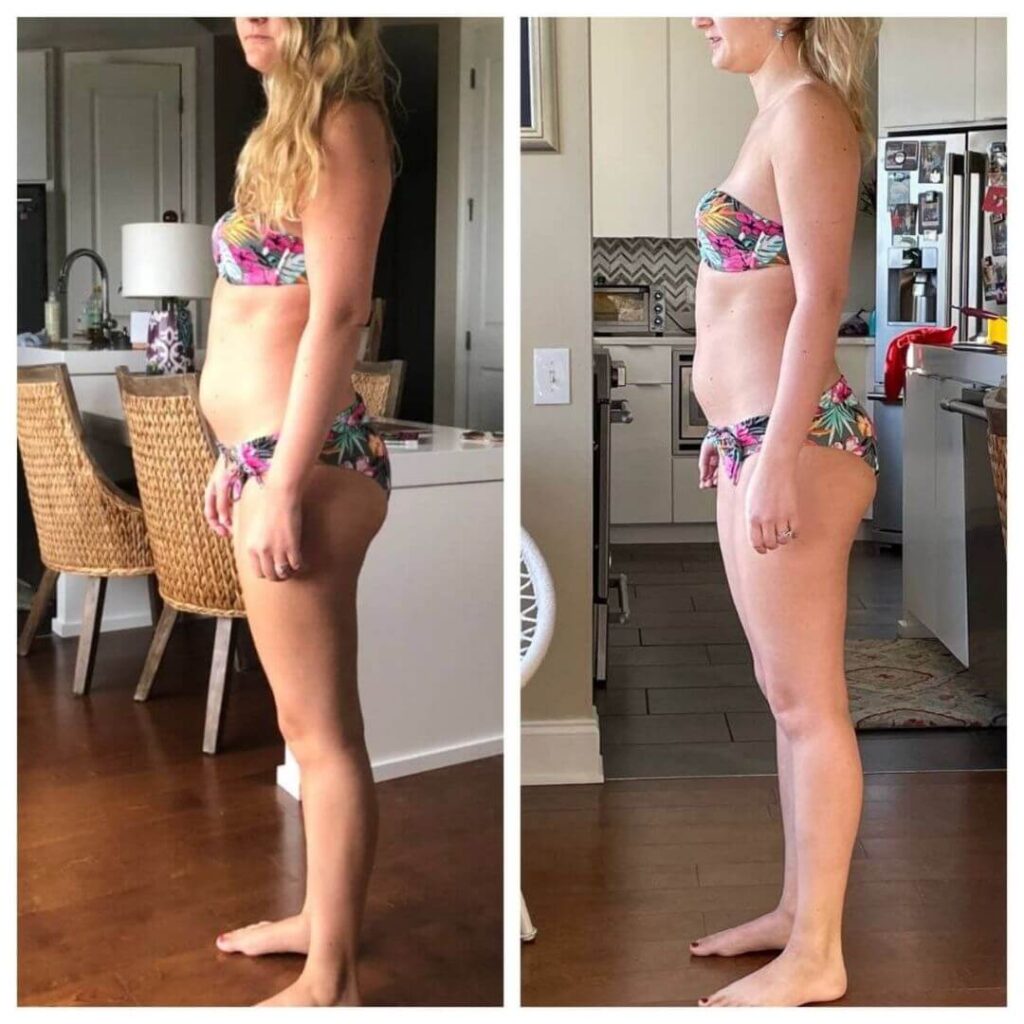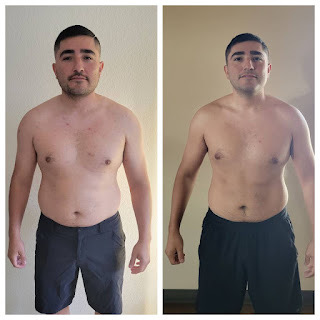 Here is what he did:
He started consistently eating healthier!

He found a simple solution for food between jobs/homes/schedules!

He learned some new exercises 

He started taking vitamins regularly

He learned some stress reduction techniques to alter your state

He learned how to carb cycle to help with fat reduction

He lost several pant sizes

He cleared up your skin

He started setting better boundaries for yourself

He can fit into old clothes again

He has less inflammation 

He has higher confidence
He lost 
Half an inch in his arms 

Four inches in his waist

One inch in his hips
"Starting my 90-day challenge, I was ready to learn new eating habits and workout routines. I was frustrated with where I had gotten on my own and willing to stop doing it my way.
Working with Krista has transformed my life, body, and eating habits. The program's results went above and beyond all my expectations. I feel amazing, full of energy and confidence! Krista is a true professional; she has a wealth of knowledge, and having her as a resource makes me feel rich as a human being. Her approach is unique in how she designed a plan specifically for me as an individual.
She is wise in her program to help you help yourself, which genuinely empowers a person. To me, it's one of the greatest gifts you can give someone and has a lifetime of results!"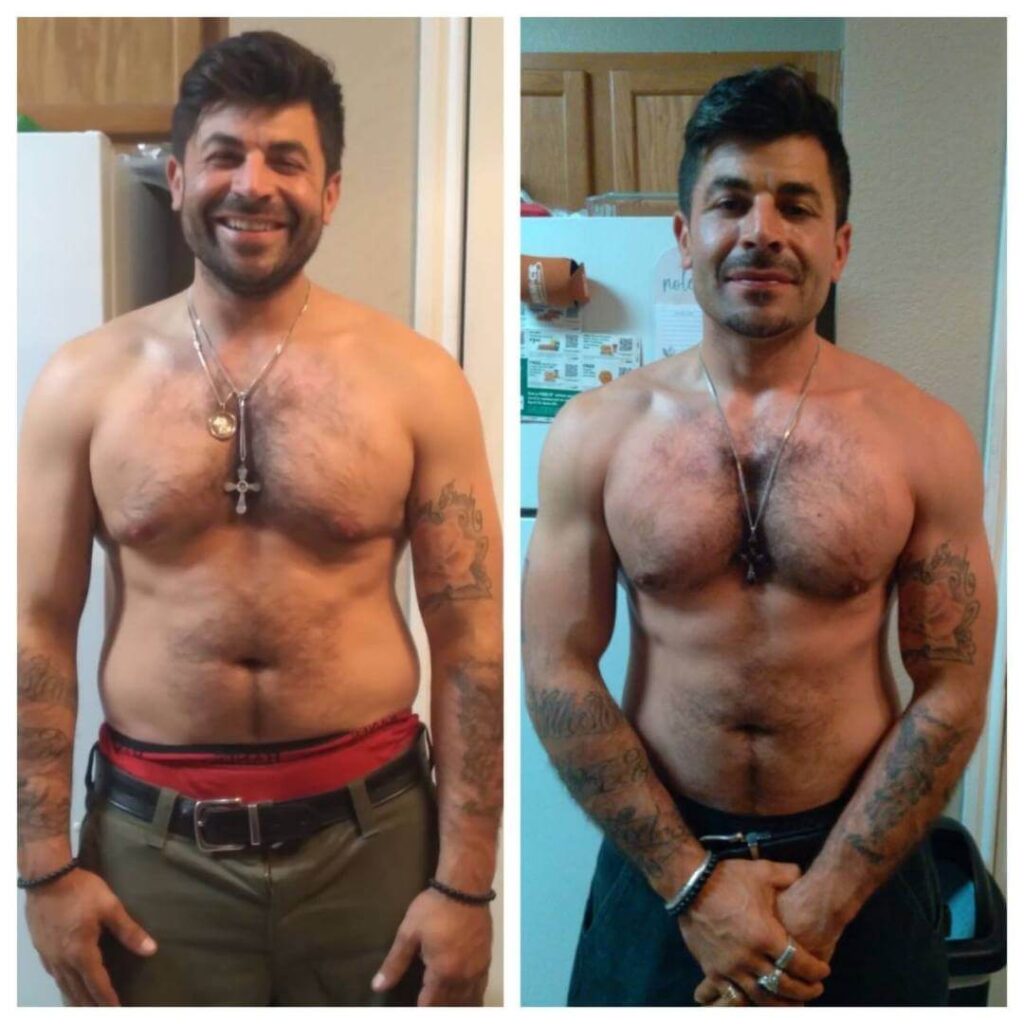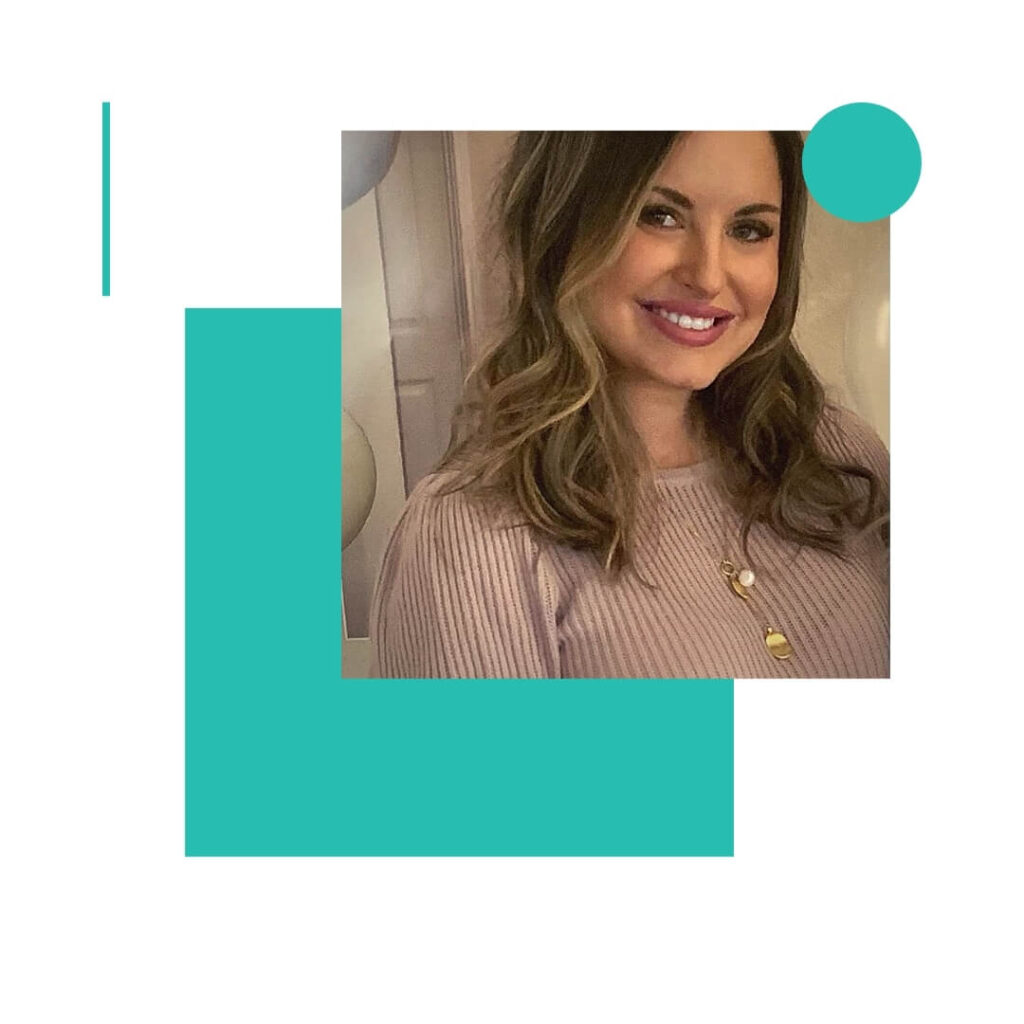 "After basically being immobile for 5 months after a broken foot, I felt weak, soft, tired, and just uncomfortable in my own skin. I had lost a lot of self-esteem and knew I needed to make a change that would get me back to feeling like my confident self. I also knew that I needed help to get my health back on track.
After my 90 days with Krista, I feel stronger, healthier, happier, and have my energy back. Though I still have work to do to maintain my progress & healthy habits, I feel like I have learned so much to help me continue through the next decade of my life & achieve my future goals.
What I loved about working with Krista was that it wasn't a fad diet-based program. The custom program is designed to help you create habits based on your own personal goals. Those habits help you create a long-term healthy lifestyle. I think anybody who is looking to create lasting change, learn more about their overall health, and just needs a little help for guidance & accountability should reach out to learn more about how she can help you become the best version of yourself!"
Before working with Krista, I experienced a lot of anxiety about how I should eat, when I should eat, and classifying what I was doing as "right" or "wrong." I had gained unwanted weight throughout the pandemic as WA is still fairly locked down and desperately wanted to add some routine into my life.
Now, I can trust that I will make healthy decisions for myself without experiencing the anxiety of deciding if what I am doing is "right" or "wrong." It feels good to put together a plate that is going to nourish my body and not worry about over or under eating. 
I would recommend Krista to anyone who is trying to establish healthy habits but allow for flexibility in their day to day life. If you're someone who thinks the only way to get healthy is by counting calories, you'll love working with Krista to establish portion sizes specific to your body without needing to track a single thing.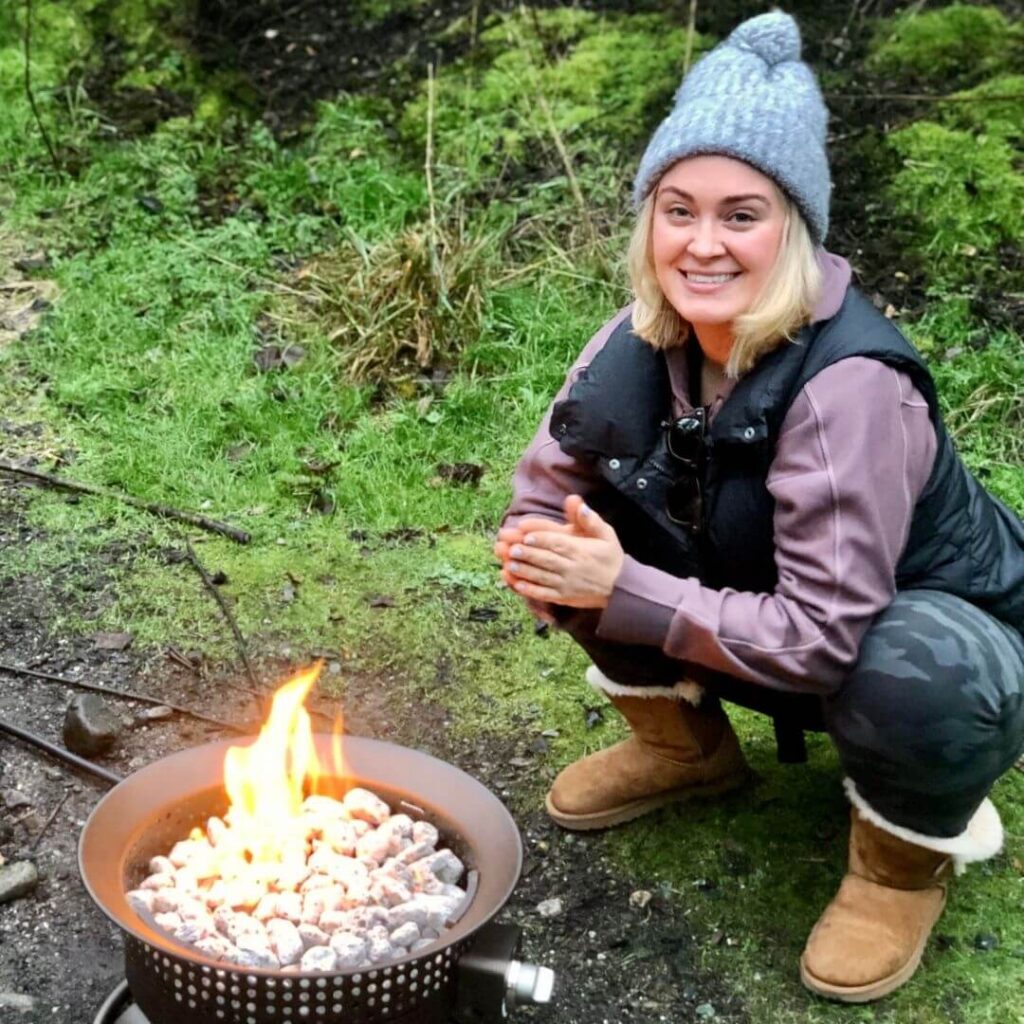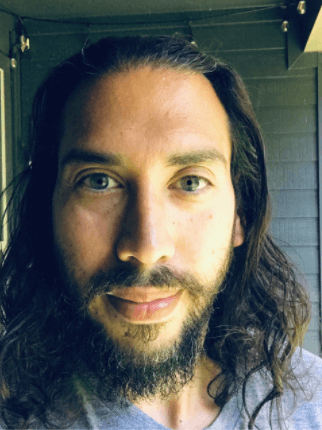 "Working with Krista was a great experience! She was very knowledgeable, inspiring, and helped me stay focused on reaching my goals!  With her help and expertise I was able to reach both my weight loss and performance goals. Along the way I gained new tools to maintain a healthy lifestyle for the long term. I definitely recommend her to anyone looking to create a healthy lifestyle or to make new breakthroughs in their fitness goals."
Diana came to me tired of her weight fluctuating up and down, digestive issues, and low energy. It was apparent that she was dealing with nutrient deficiencies and food sensitivities. 
Throughout our time together, we were able to correct her nutrient imbalance through foods and supplementation and discover her unique food sensitivities to help her personalize her dietary intake. 
In 90 days, Diana was able to keep herself at a stable weight, improve her energy levels, and eliminate all digestive distress!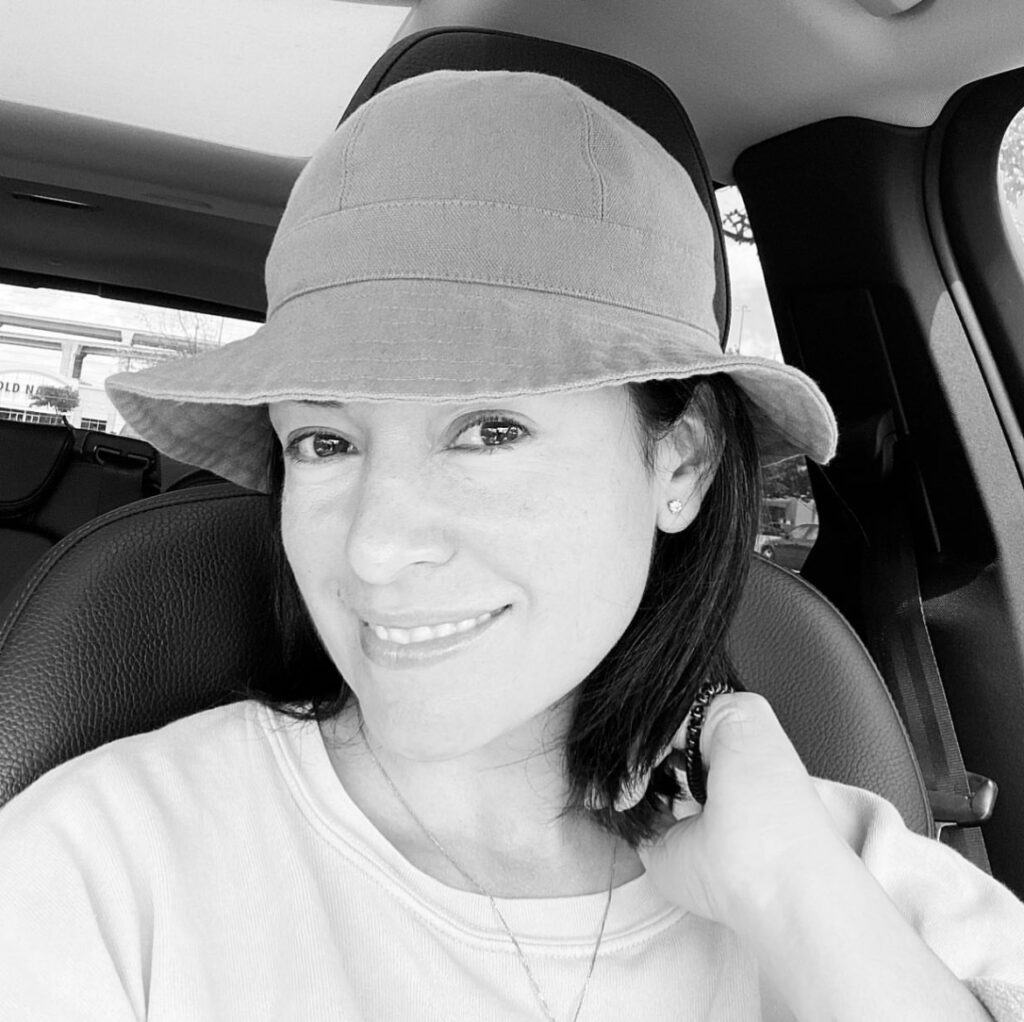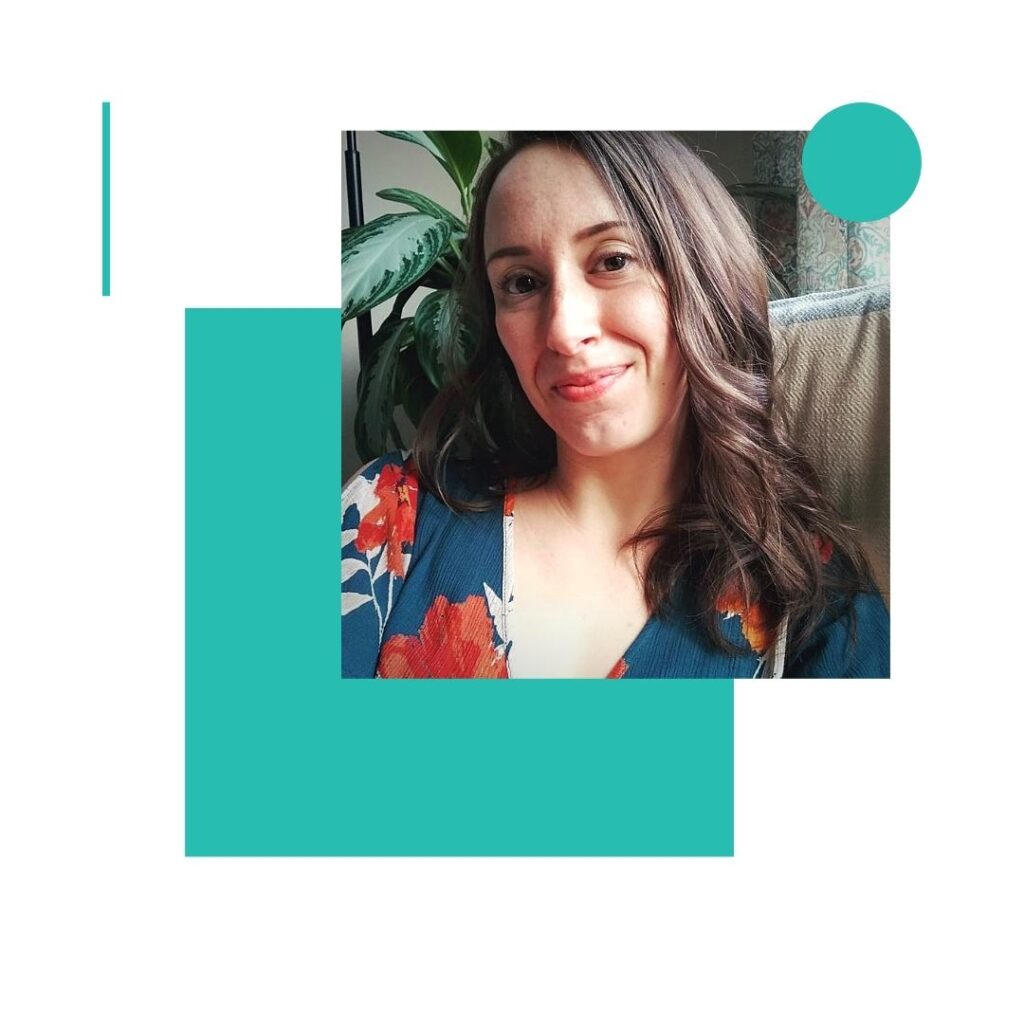 "I started working with Krista after a lot of other efforts and protocols to get healthier had failed me over the last few years. The experience was fantastic! We got in-depth about what was going on in my life and where I wanted to be and came up with some really clearly defined goals. Everything was personalized to me, and everything built upon itself. I was never overwhelmed with tough changes, but rather excited to take on the next challenge thanks to the way Krista breaks things out and helps you create small but lasting adjustments. I've not only learned a lot but developed much healthier habits (without even noticing in some cases).
We adjusted my portions so that I started getting the right amounts of fat and protein every day, kicked out some unhealthy food habits I hadn't even noticed, and really made food become fuel. We also discovered that some of my hormone levels were off – something no doctor had ever even suggested despite all my complaints over the years. Taking that into account, continuing a workout regimen, and gaining a deeper awareness of my own nutrition, I've seen a huge difference in how I feel already. Krista is proof that by finding root issues and making small, healthy adjustments, you really can regain balance in your body."
"Before working with Krista, I was arguably in the worst shape of my life. I was much heavier than I wanted to be, and my body fat was also high compared to my normal maintenance numbers. Now, after feeling insecure about my weight gain for months, I am finally confident in myself again. Health and wellness is everything to me, so after working with Krista, I am extremely thankful to feel like I have control of my life again. I would recommend Krista as a nutrition and health coach to anyone that needs accountability and guidance from someone who is knowledgeable, understanding and also empathetic. I always felt comfortable sharing things with her and fully trusted that I made the right decision in working with her from the first day through to the end."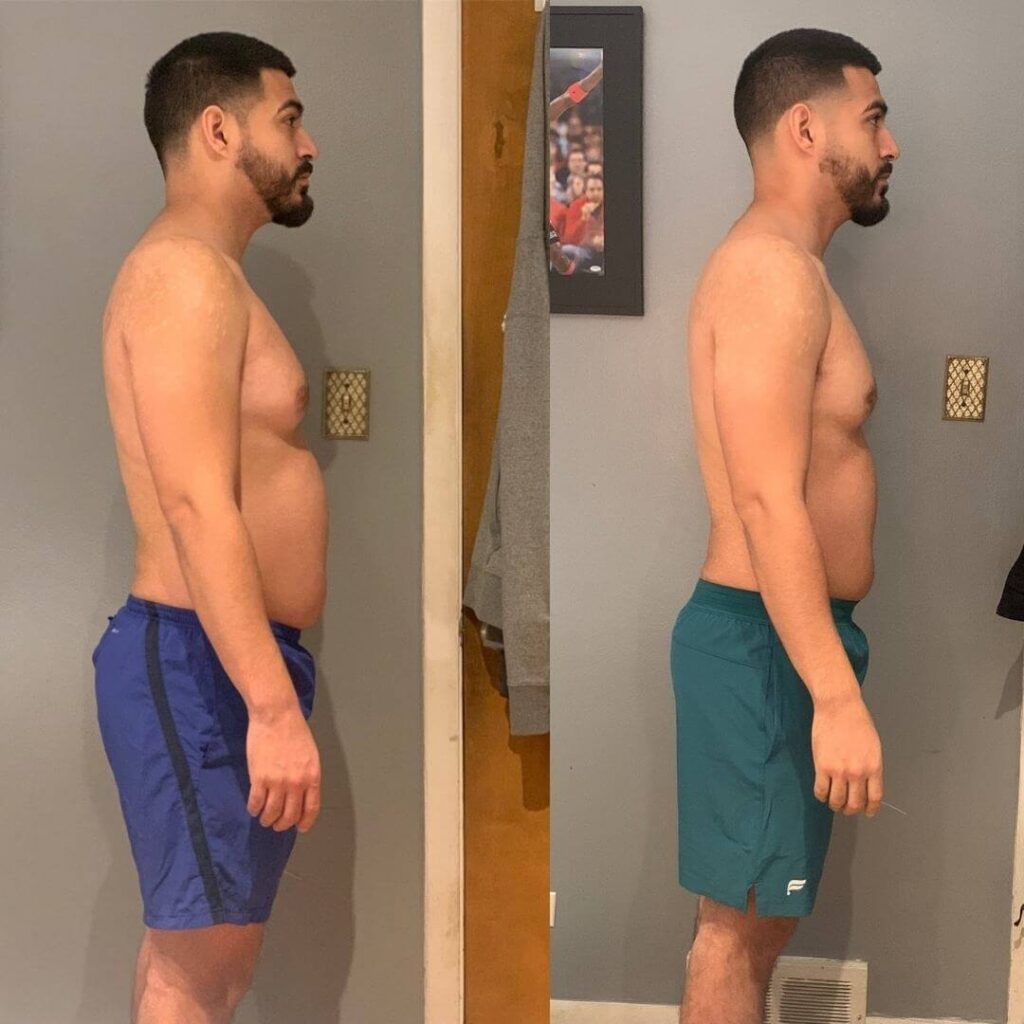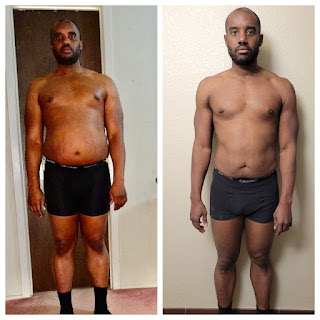 "In January 2021, I was 40 years old and was absolutely fed up with being fat and out of shape. I was at a crossroad. Looking around at others who are out of shape and older than me struggling to move their bodies around scared the hell out of me. I felt like I had two futures ahead of me. #1, a fit, fun, healthy body that is fun to be in, beach ready and sexy. #2 Be the fat guy on the motor scooter at HEB taking blood pressure meds with side effects. I decided I want an attractive, fit, healthy body #1.  That feeling of embarrassment when I took my shirt off at the pool or knowing my gut was hanging over my belt line felt crappy. Sometimes it felt like I was walking around with tubs of lard attached to my body and it was time for that to go.  My lowest weight in my 30's was 209 lbs. (April 2017) and has been fluctuating between 240lbs and 220lbs since then. Before I talked with Krista in January 2021, I completed a 40-day personal gym challenge where I went from 230 lbs. down to 220 lbs. yet when I decided to take a week off, I was 235 lbs. the next week. I was extremely frustrated with my reverse in progress and decided to call an expert for help.  
Got on the scale this evening to see 209.5 lbs. (April 19, 2021) and I'm eating food that I enjoy. Krista's accountability and portion control system work extremely well. I feel like I have a handle on food without having to count calories, feel hungry all the time or feel like I'm missing out on food that I like. I can eat this way for the rest of my life. Friends and family I don't see on a regular basis comment on my progress. I'm starting to look in the mirror happier with what I see. Being in better shape I feel more like myself. There is more work to do, and this is a lifestyle change. Thanks to Krista's coaching I can see a clear path to my ideal body. 
I would recommend Krista to anyone who desires to get in the best shape of their life and isn't afraid to ask for help. 
After looking at the scale tipping close to 240lbs early 2021 I realized I had failed to figure it out on my own and that was 100% OK. I'm not a nutritionist and watching YouTube videos for advice was NOT helping. I needed someone to look at my eating habits personally 1-1 to target my specific needs. Everyone is different. People hire lawyers for legal help, advisors for financial help, doctors for critical health issues and personal trainers for exercise help, etc. It makes sense to recruit help to get your eating on track from someone like Krista who has gone to university, studied the books and is a living example of healthy fitness. I have noticed Krista's other clients are also seeing similar success results. Hiring Krista to get my body in shape is one of the best personal investment decisions I've made in 2021. Worth every penny and even more. Krista made this process simple and the psychological factor of having someone on your side to coach you on your nutrition is powerful."
Before working with Krista, I had tried so many workout programs, in person and online, and I was never successful in reaching my fitness goals. I am so happy I was introduced to Krista four months ago. 
My primary goal was to lose weight and inches in time for my wedding and through her nutrition and fitness program, Krista helped me achieve everything I was hoping for and then some! 
I highly recommend working with Krista as a nutritionist and coach, especially for people like me who have tried multiple alternatives with little to no success. Thank you, Krista!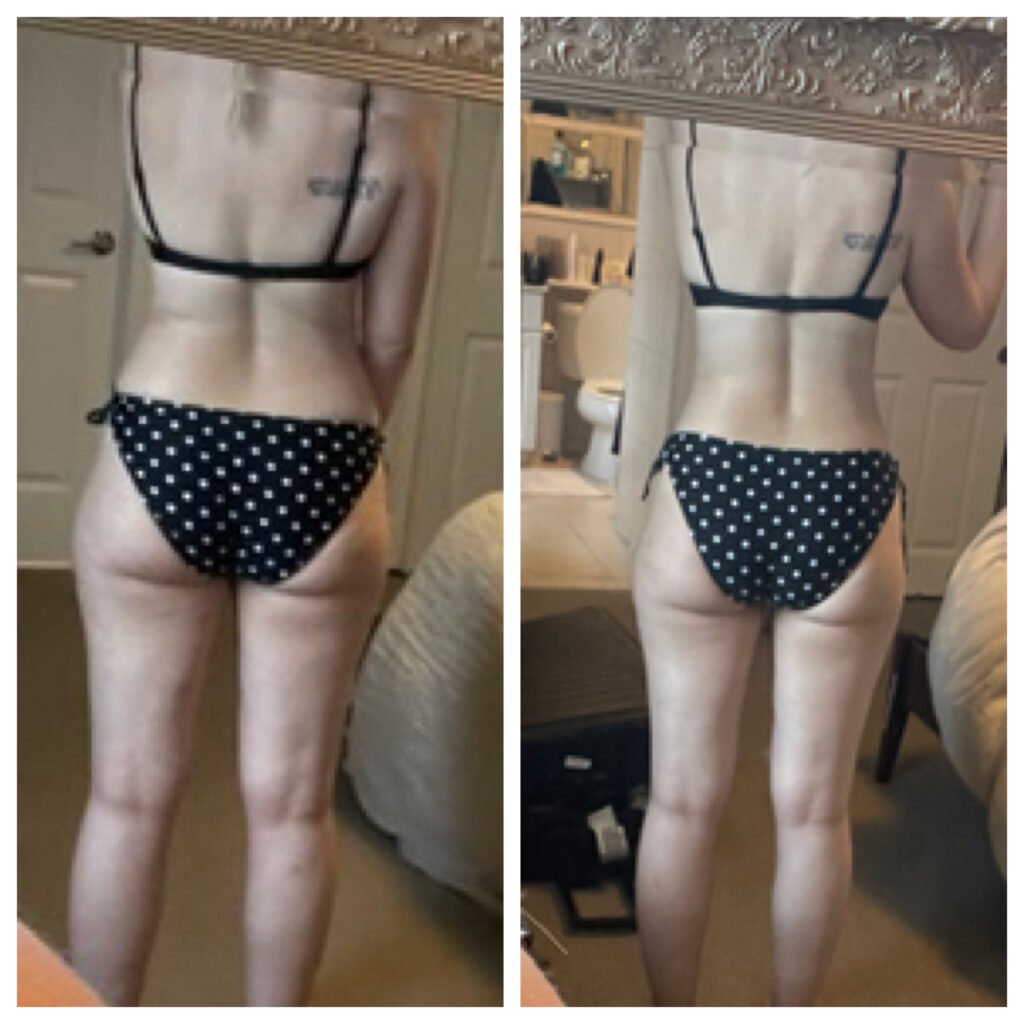 " Throughout my fitness lifetime (young athlete, college athlete & after-lete), I have always felt conflicted. No workout program could quite get me to what I envisioned as my body. I felt as though I had to constantly choose between strong, lean & accepting myself as is. 
Krista was able to help me find a strong & lean version of myself that I have always dreamed of. After working with her I am now able to look in the mirror and have my fitness heart match my reflection. This is a gift I wish I could give everyone. 
Now I feel completely myself and I stand here empowered by hard work and discipline. Thank you, Krista for working with me and for helping me develop the habits I need to live in my body I have always dreamed about."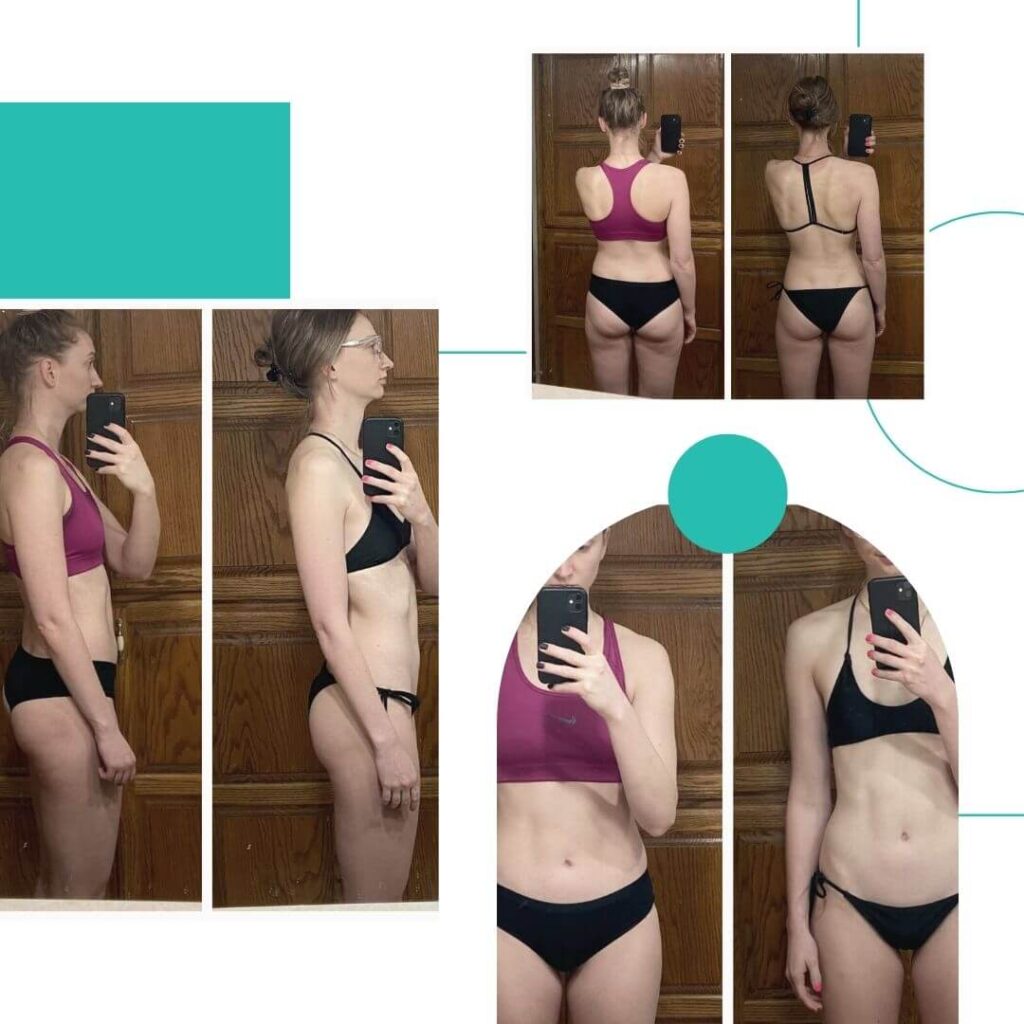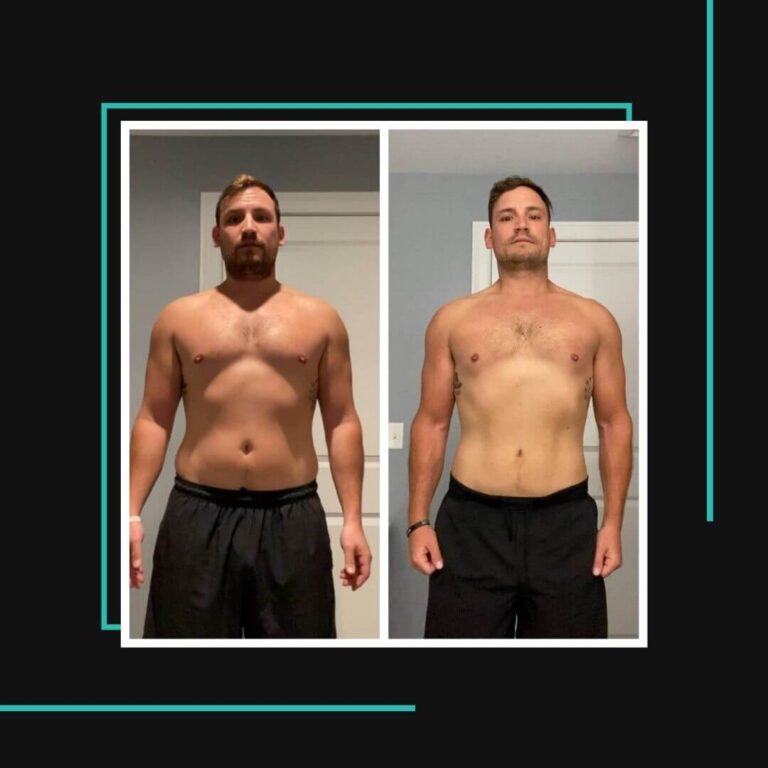 14 Pounds Down!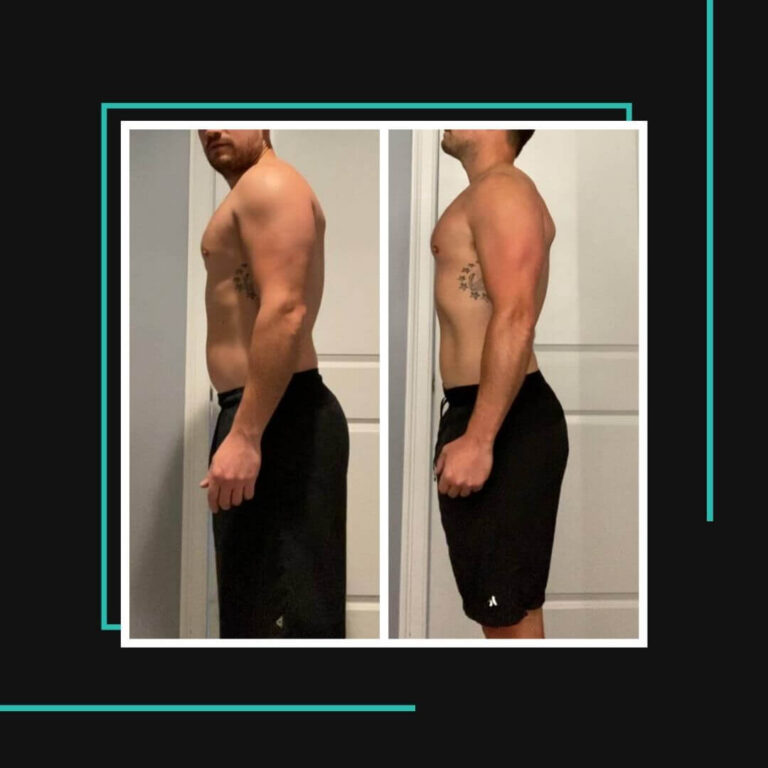 14 Pounds Down!
"Prior to working with Krista I was starting to lose progress and create bad habits. Throughout the pandemic, I never stopped exercising but I was gaining weight and getting lazy.
Now, I'm happier than I imagined I would be. I've exceeded every physical goal (strength, appearance) that we set and mentally I'm back in a place where I'm more productive overall.
Whether you're beginner, intermediate, pro etc., having somebody to hold you accountable and guide you in the right direction is extremely beneficial and pays dividends every day."
"After working with Krista, I can honestly say I'm happy with how far I've come. I did the 8-week program but got a lifetime of skills and habits to change my diet and health forever. The one-on-one meetings with Krista were necessary to start. The process will open up your mind and force you to face what you might not want to.
I started the program with high cholesterol and low testosterone levels. Several weeks into the program, I noticed a definition on my arms I had never seen before. The belly fat started to look like it was slowly going away. I started looking at food differently and paying attention to portions and what my body needed.
The overall testing and supplements have improved my sleep and overall well-being. Closing out the program, I am in a better place mentally and physically where I was before I began the program. Forever grateful."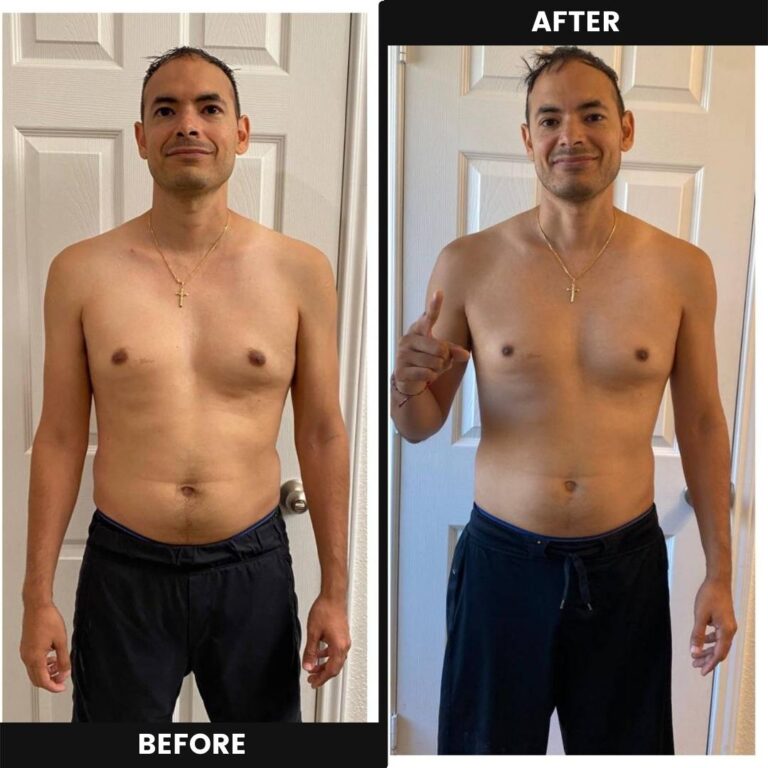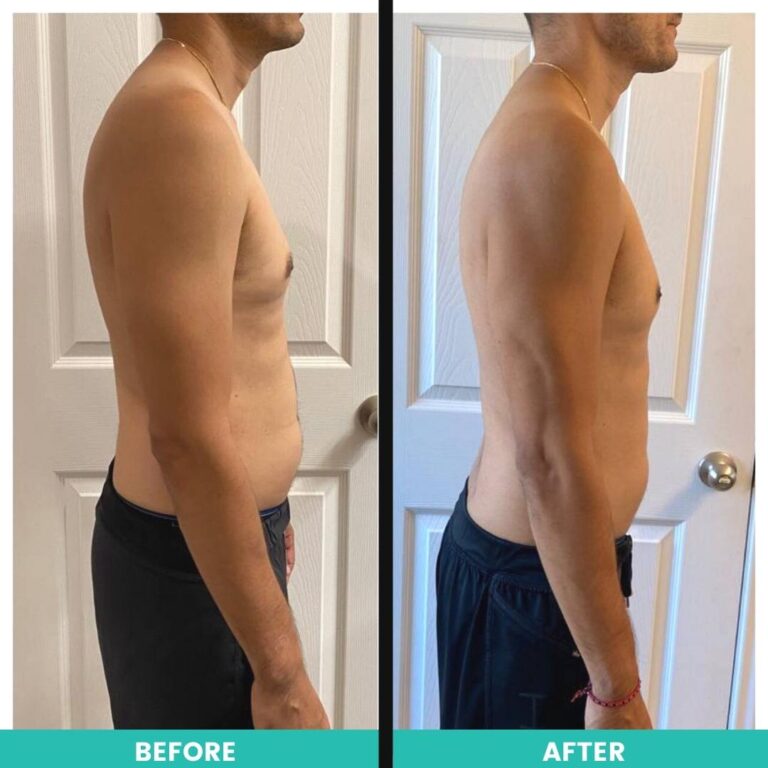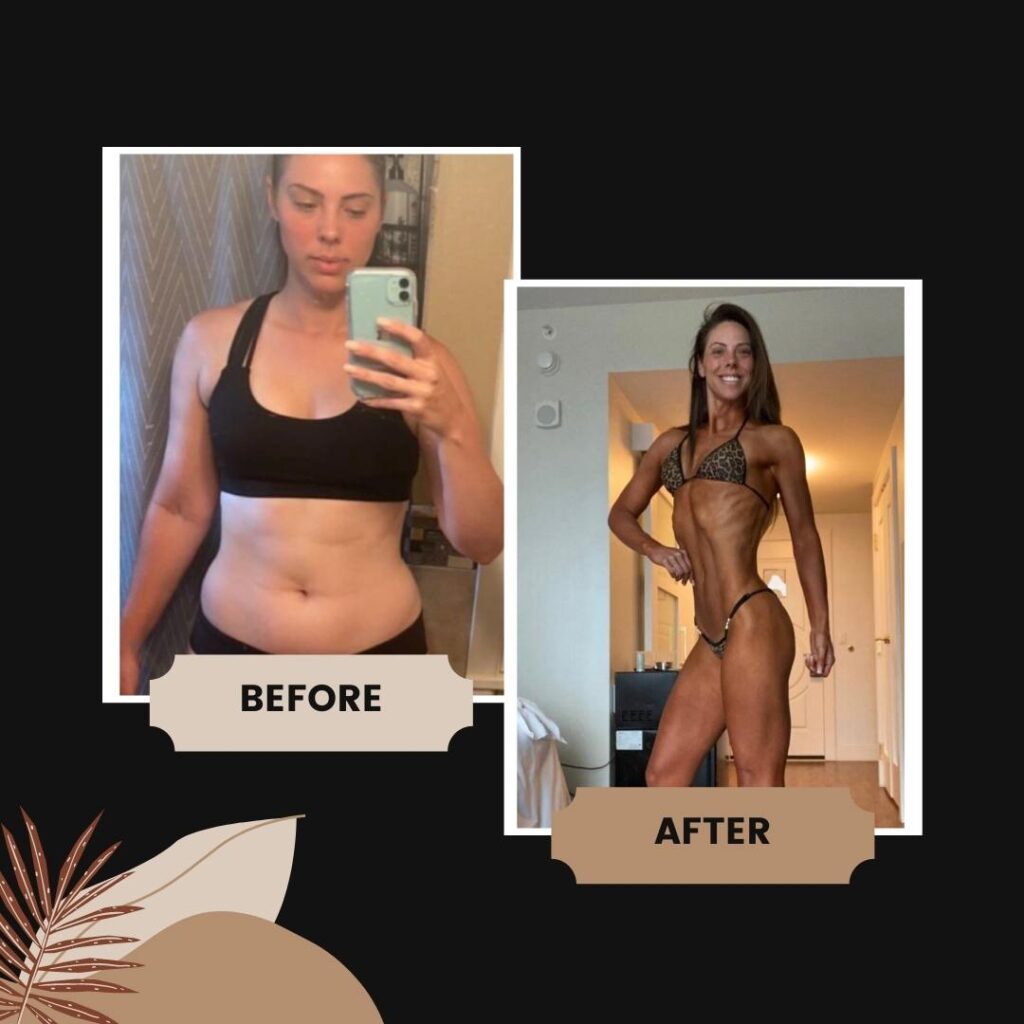 Michelle hired me a year ago to get her body in shape for a wedding. A fantastic goal, but deep down she always wanted to compete in a bikini contest. She had her fair share of doubts that she could ever look like this, but she trusted the process, she followed my advice, she put in the work and this is the result.
This is what you can do in one year!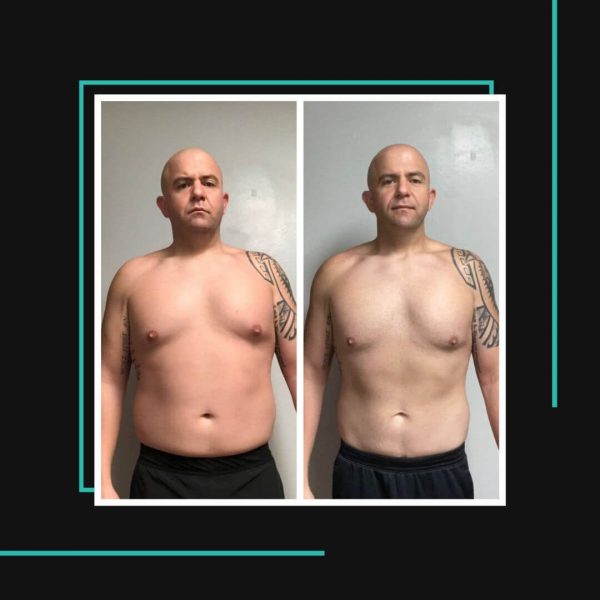 Lost 18.3 pounds and 6.1% body fat!

Started cooking more of his own meals

Learned how to portion out perfect meals for his body and appetite

Learned which foods fuel his body and goals best!

Changed his habits to align with the life and body he desires!
In just over 6 months Chris:
Lost 24lbs!
Decreased his body fat percentage by over 4%
Learned how to portion out perfect meals for his body and appetite
Started hydrating properly
Learned some new exercises
Learned how to tune into his digestion
Discovered a meal prep routine that works and sticks!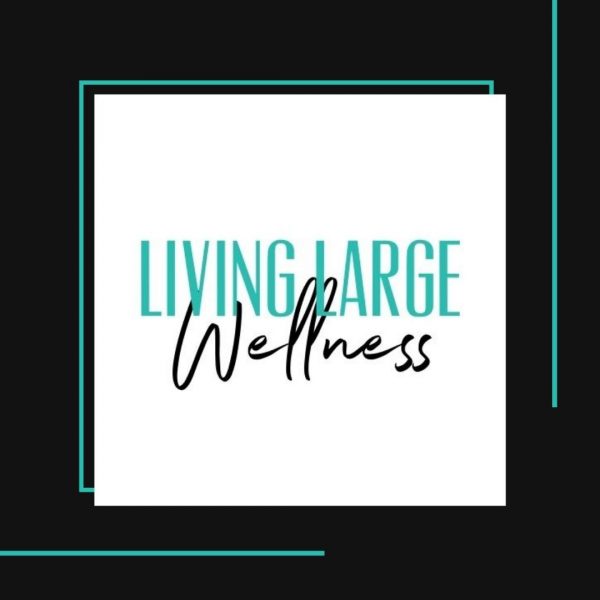 Lost 30# total
Broke her sugar habit
Learned how to prioritize protein with every meal
Saved $100 a month on fast food ~ $300 total
Learned how to read and pay special attention to nutrition labels
Increased her daily weight and walking routine